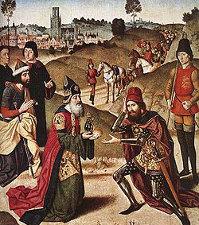 Read the series so far.
Listen sometime to an NFL or college football coach after they have just won a Super Bowl or national championship. Almost inevitably you will get some excitement about this achievement in their lives and how much it means to the players, etc. But that interview always seems to come back to this theme: "that was great, but it means that the coaches who didn't make the playoffs have had this much time to get a head start on next season." It's a never-ending process.
On a much smaller scale I go through this each week with sermon prep. I study, pray, meditate, study some more, and form a message (hopefully from God) from the text for the week. I stand up Sunday and deliver a word from the Lord, then go home exhausted. Sunday night we do it again. Monday is a day of rest, and the cycle begins again on Tuesday.
9197 reads