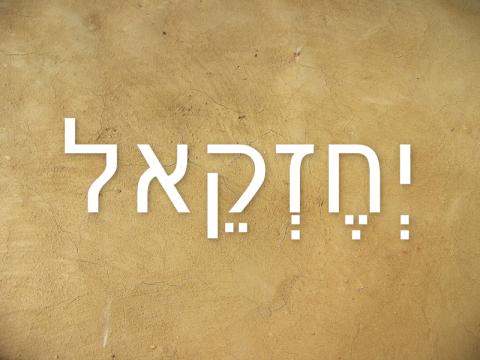 Read the series.
A Valley Full of Dry Bones
The first vision in Ezekiel 37 is the best known in the book. If people are ignorant of everything else in the book, they are often aware of the valley of dry bones, though frequently they have no idea what it means. It surely doesn't help when commentators apply the whole passage to the Christian church.
The bones stretch out over a wide area, and the prophet is given an aerial view of them. When the inspection is over, God asks Ezekiel, "Son of man,1 can these bones live?" (Ezek. 37:3). The prophet is wise. He knows that the answer to all such questions lies with the living God. So, the Lord gives Ezekiel a command to speak over the bones, and as He speaks the words of God the bones came together and flesh covered them (Ezek. 37:7-8). As so often in the biblical record, the Lord does not bypass the human instruments He has created to exercise dominion upon earth. Ezekiel speaks for God and God's power stands behind the words.
603 reads