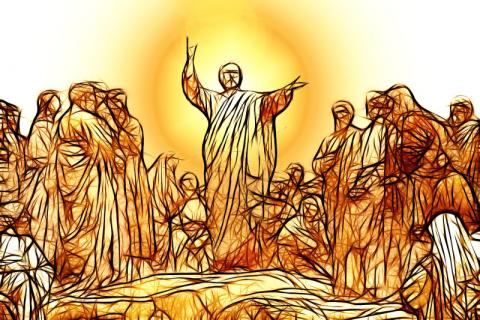 I've been intentionally experimenting with my preaching over the past few years. I am grateful for the expository preaching model I was handed at seminary. It's a good model. It's the best model. But, there are different flavors within that broad framework. The past few Sundays, I've tried something radical for my sermon preparation. It is radical for me, but perhaps not for you. I shall share it, anon.
But, first some observations about expository preaching, as it is sometimes practiced―as I used to practice it!
Against audiobook commentary preaching
I have grown increasingly disappointed with a style of preaching I shall call "audiobook commentary." This is where the pastor is basically an Audible version of an introductory bible commentary. Abraham Kuruvilla, whom I consider to be the ablest preaching teacher working in North America today, summarizes this pretty well:
This I call the hermeneutic of excavation—the exegetical turning over of tons of earth, debris, rock, boulders, and gravel: a style of interpretation that yields an overload of biblical and Bible-related information, most of it unfortunately not of any particular use for one seeking to preach a relevant message from a specific text.
4550 reads