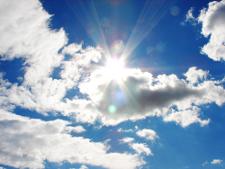 What will eternity be like for believers? Recently, in a couple of separate conversations, I heard two believers express the idea that in our eternal state, we won't care about any of the kinds of things that interest us here and now. We won't be curious, won't be seeking answers, won't be striving to be productive or improve ourselves or our surroundings. One of the two indicated that "ignorance is bliss" and that not knowing or caring about answers to life's questions will be a key feature of the joy of heaven.
I suggested that there are compelling reasons to believe our experience of life in eternity will not be that different from life as we know it now—that we were created to be curious, creative, intellectual, and productive, not just spiritual and relational, and that our final form must include all of what we were originally intended to be.
So will eternity reveal a glorious perfecting of our original design as humans, or a scrapping of that design for something fundamentally different?
Big Changes
Scripture does provide ample evidence that major changes await believers after this life. One of the most loved examples comes from the apostle John.
Beloved, we are God's children now, and what we will be has not yet appeared; but we know that when he appears we shall be like him, because we shall see him as he is. (ESV, 1 John 3:2)
2292 reads