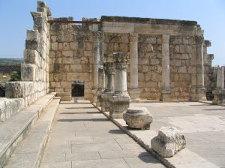 Reprinted with permission from As I See It, which is available free by writing to the editor at dkutilek@juno.com.
Chapter One
Introduction
The purpose of this study is to compare the practical functioning of the ancient Jewish synagogue and the New Testament church,1 to determine if and to what degree the structure and workings of the church are patterned after the synagogue. While the origin and historical development of the synagogue in the period before the coming of Christ is a subject of considerable interest, as is its development in the post-New Testament era, these are outside the parameters of this present study.
The chief source of information for both synagogue and church practices will be the New Testament Scriptures, supplemented by post-New Testament literature. For the synagogue, this will be primarily the Mishnah (ca. AD 200) and the Babylonian Talmud (completed ca. AD 500), while for the church, the writings of the early church fathers will be the most accessible and valuable source.
2904 reads