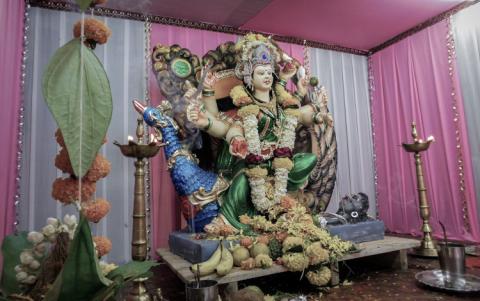 Reposted from Rooted Thinking. This post originally appeared at GFA's blog Commissioned, where you can find more missions-related content.
Billions of people in today's world worship idols, angels, spirits of the dead/ancestors, and other spiritual powers.1 People have been worshiping demons and idols since the Fall. God's people ever since have had to learn how to honor the One True and Living God in a pagan world.
Many believers in Christ today share a dilemma quite similar to that of Corinth in New Testament times. They are confused about how to live out their faith in relation to the pagan community around them. What are they to do about eating food offered to idols? How they answer this question will prove vital to their faith.
A Serious Matter
This issue is more important than many who are from a Christian-influenced, secularized, or monotheistic religious background readily understand.2 Cultures dedicated to this kind of pagan worship are dominated by public religious festivals and regular rituals. Community and family life revolve around these observances. Involvement in all this is the major expression of community, ethnic pride, unity, and even patriotism.
1192 reads