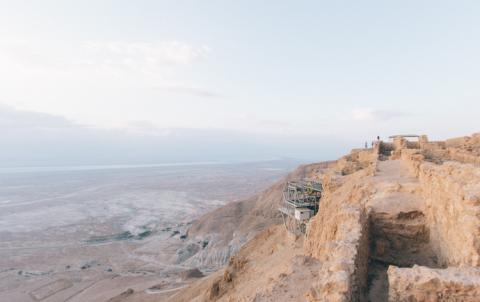 Romans 4:13 has become a hotly debated verse lately between those who believe in a literal future fulfillment of Israel's land promises and those who do not. Here Paul declares:
For the promise to Abraham or to his descendants that he would be heir of the world was not through the Law, but through the righteousness of faith (Rom. 4:13).
Much discussion involves what Paul means when he says Abraham is "heir of the world." Some non-dispensational scholars see this verse as evidence that Israel's land promises in the Old Testament have been universalized in such a way that there is no longer an expectation of fulfillment of particular land promises for national Israel. Thus, Romans 4:13 allegedly transcends the Old Testament expectation of the land promises to Israel. Theologians such as N.T. Wright and Gary Burge, along with others, have promoted this view. Concerning Romans 4:13 Burge says,
The formula that linked Abraham to Jewish ethnic lineage and the right to possess the land has now been overturned in Christ. Paul's Christian theology links Abraham to children of faith, and to them belongs God's full domain, namely, the world" (Gary Burge, Jesus and the Land: The New Testament Challenge to "Holy Land" Theology, 86). (emphasis mine).
N.T. Wright declares:
9695 reads