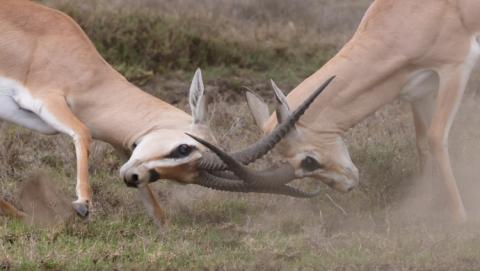 Read Part 1.
What Should We Think?
If I polled my readers at this point, there'd probably be some who'd say, "I'm of Paul," and others, "I am of Barnabas." Whose side do you take? Before you decide, consider two things:
1. The disagreement wasn't a matter of heresy or immorality.
Neither Paul nor Barnabas accused Mark or one another of heresy. This wasn't a disagreement over the fundamentals of the faith, such as the deity of Christ or justification by faith or the hope of the resurrection. Nor was this a disagreement over a black-and-white moral issue. They weren't debating whether it's appropriate for a minister to live in adultery or to steal or to commit murder.
Instead, we have two men fully committed to Christ. Both are seeking to live and labor in accord with biblical principle. The problem is that Paul is putting greater emphasis on one principle, whereas Barnabas is placing greater emphasis on another. The argument boils down to this: which way are the scales tipping?
1365 reads