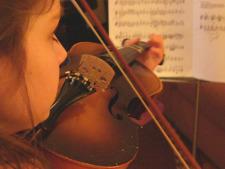 Read Part 1.
How to Judge Worship Music
At this point someone will certainly raise the objection that judging music is terribly subjective. For example, some musicians have taken traditional hymn texts and reset them in a contemporary style. Who is qualified to say whether the older or the newer style better accords with the truths in these texts? If serious and devout people cannot agree on these issues, is that not an indication that these are merely matters of opinion? There are several answers here.
Sustained disagreement, even among sincere believers, is far from an adequate reason to declare a matter to be mere preference.
Surely we realize that in matters of doctrine and practice, Christians of tremendous intelligence and piety have unresolved differences. The fact that such disagreements have not been settled—and show little prospect of ever being settled before the return of our Lord—does not justify our concluding that there is no truth of the matter. While reasons may exist for thinking that music is a matter of preference, a lack of consensus alone is not one of those reasons.
Scripture itself calls us to make exactly these kinds of judgments, and our progress in them is a decisive mark of spiritual maturity.
7072 reads