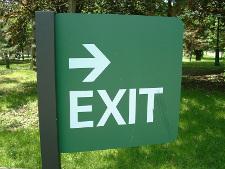 Looking for a new church can be an exciting process, but it can also be discouraging and even frustrating. Here are 10 questions that may help you work through that process—5 you should ask before you leave your current fellowship, and 5 you should ask before you arrive at the new one.
5 Questions to Ask Before You Leave
Why am I leaving the church I am at now?
The grass is always greener on the other side. We can always find somewhere else we think we might rather be. But before we leave a fellowship, we need to prayerfully consider our true motivation. If we are motivated simply by self-interest, that is a good indicator that we may be missing the point entirely. If our priorities aren't right (biblical), then no matter what church we are part of, we will be dissatisfied and maybe even frustrated. Often times fixing relationships is about fixing me, not the other person. If we simply consider how we can encourage one another to love and good deeds (Heb 10:24), and if we focus on being who we need to be in Christ, then perhaps God can use us to make a difference in the overall health of the local fellowship.
1489 reads