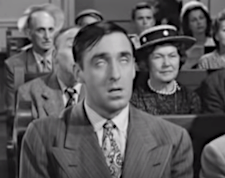 Church is boring, or so we are told by some who attempt to diagnose ills within modern Christianity. The reason more people do not attend church is that they find it boring. The reason so many of our young people drop out is because they consider church boring.
Traditional worship services are boring, so we need to make them more relevant, more exciting. Long prayers are boring, so they must be eliminated. Long sermons are boring, so they must be reduced. Sermons should grab people's attention and hold it for fifteen minutes. The preacher has to make his point quickly or people will tune him out. After all, we live in the age of entertainment, and people, especially young people, have short attention spans. We can only hope to hold their attention for a few minutes. People need constant variety. We can't do any one thing for long, especially preach.
We need lots of lively music, some video clips, and a fast paced program if we hope to attract people and keep them in church. Otherwise, we must resign ourselves to declining attendance and a lost generation. If churches don't keep up with the times, they become hopelessly old fashioned, completely irrelevant, and eventually obsolete. Does any of this sound familiar to you?
What Is Boredom?
Boredom is the condition of being uninterested to the point of weariness because the situation that surrounds us is considered dull or monotonous. Is it possible for two people to be in the same situation and one be bored while the other is not?
5070 reads