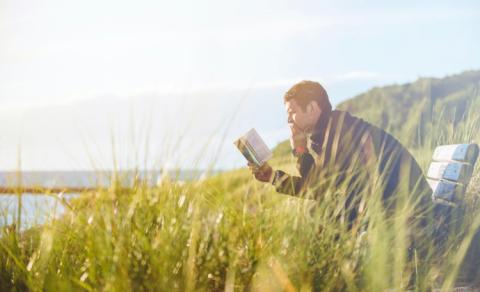 By M.R. Conrad (Reposted from Rooted Thinking)
Eighteen-year-old Sarah Hall curled up in her New England home, her legs tucked beneath her voluminous 1700's skirt.1 Neither the chill of the room nor the hardness of the wooden chair distracted her from her book. She barely noticed her younger brothers and sisters as they noisily went about their business in the common room. The hardbound volume, stiff with newness, recounted the life of the recently deceased missionary Samuel Mills.
What Missionary Biographies Did to Sarah Hall
Soon after finishing the book, Sarah wrote to a friend: "I have just completed the perusal of the life of Samuel J. Mills; and never shall I forget the emotions of my heart while following thus the footsteps of this devoted missionary. I have almost caught his spirit, and been ready to exclaim: Oh! that I, too, could suffer privations, hardships, and discouragements, and even find a watery grave, for the sake of bearing the news of salvation to the poor heathen!"2
Reading missionary biographies ignited Sarah's passion for serving God. What she read would shape her future life and ministry. This young woman caught the spirit of Mills, launching her first into local ministry and then foreign missions.
1680 reads