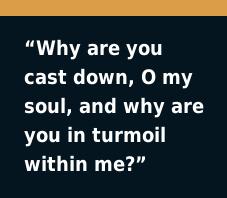 A while ago I went to visit a man whose wife had died. It was a cold winter day in Maine as I drove up to the ancient farmhouse overlooking a frozen lake in a largely unknown small town in rural Maine. For anyone reading this who is not from Maine, let me tell you that he fit the quintessential image of a Mainer. He sported a thick white beard and his skin was leathered and toughened by the harsh Maine winters and years of working outside.
As we talked we sat in front of the stove in his kitchen and the air was filled with the unique smell of wood smoke. He was a retired pastor whose wife had died about six months before and I would occasionally drop in to see him. Our continued sporadic visits were as much of a surprise to me as anyone. We shared a common faith in the saving power of Christ, but I suppose that is about it. We disagreed on many theological things and we hail from completely different generations.
As a sort of grief counselor though, I was there to talk with him about his grieving process. I expected our first visit to be our last, but he kept inviting me back. We would discuss many things, but he always came back to the deep ache in his life left by the absence of his wife.
1776 reads