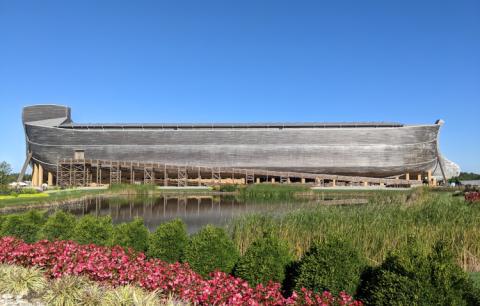 Those who have visited Answers in Genesis' Ark Encounter or Creation Museum will have their own perspective on the experience and its value. I've just returned from my own first-time visit to both and have some observations and thoughts for those who haven't yet made the pilgrimage.
Is it just a big entertainment business making a few people rich?
Revenue is an inherently tempting thing. Just getting a paycheck every couple of weeks brings hazards as well as blessings. One of the hazards is that as revenue increases, my life and work might become increasingly about revenue.
We'd be fools to think that Ken Ham and Answers in Genesis are invulnerable to that temptation. There are also signs that could be viewed as evidence that AiG is on that road.
The growth above is in addition to AiG's already-expansive ventures into Sunday School, VBS, and homeschool curriculum.
11818 reads