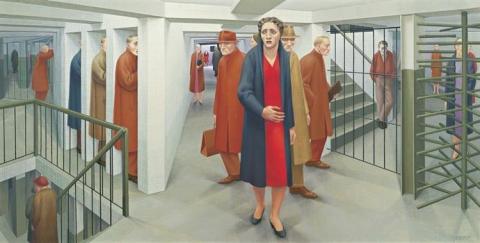 Reposted from The Cripplegate.
With the current global situation, it's likely that anxiety is more common than usual. There are reasons for concern in this dark hour. Anxiety can be a very difficult thing to battle. But God's word has answers.
Whether you battle with anxiety, or love someone who does, here are a few thoughts on anxiety and the glory of God.
1. The experience of anxiety is difficult.
You might be someone who never experiences anxiety or worry. Glory to God if so. It might be helpful to understand a bit what it's like to go through it.
I don't have to tell those of you who have experienced it, that anxiety is an unpleasant sensation. For those who have experienced prolonged and severe bouts of it, that is a major understatement.
Anxiety could be defined as "the state of feeling nervous or worried that something bad is going to happen" (Oxford). Often times it can start with a slow train-wreck in the mind. One thought begins to crash after another. And another, and another. And then it feels impossible to control, as frightening and unsettling thoughts begin to compound, like that derailed train wreck. It keeps going and crashing, and it feels like you can do nothing.
357 reads