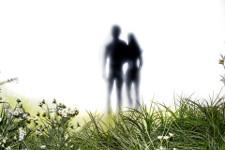 Read the series so far.
Image & Function in Genesis 1:26-28
Another significant fact related by these verses is our creation in the image and likeness of God. We cannot here enter into all the debates about the imago Dei, but some few things should be said.
Firstly, God does not say "according to My likeness." He says "Our likeness." The "Let us" statement is no plural of majesty, since it appears to be ideational, and is to be understood (I believe) as a statement of plurality in the Speaker. The question arises then, in what way is God a plurality? This question is not fully answered until the NT era. Or, on the other hand, and as much OT scholarship insists, is the plurality meant to convey some sort of heavenly council scene, such as one finds in ANE accounts of the assemblies of gods?
2133 reads