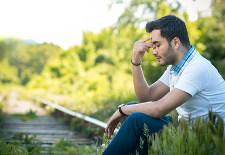 (Read the whole series.)
Here's a final look at some of Paul's exhortations to Timothy when he faced discouragement. You can read Parts 1, 2, and 3 if you haven't already. These are all taken from 2 Timothy.
14. Continue in what you have learned. (3:10-17)
The basics don't change just because ministry is hard. Keep going back to the Word for your own personal encouragement. It is able to give you assurance and equip you to do the work of ministry.
15. Preach the Word. (4:1-4)
2741 reads