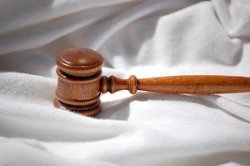 All true Christians must surely rejoice at the thought of God's wonderful promise and provision that, "If we confess our sins, He is faithful and just to forgive us our sins and to cleanse us from all unrighteousness" (1 John 1:9, NKJV).
But how does this divine provision relate to Christ's confrontation with His church, His body and bride, at the judgment throne? Does participation in the marvelous promise of 1 John 1:9 eliminate the threat of possibly losing a reward or a crown on that great day? This is a very confusing issue for many of God's people today.
The Purpose of the Judgment Seat Confrontation
One point must be settled immediately—the issue is the gain or loss of rewards, not of salvation. Thank God, "He who has begun a good work in you will complete it until the day of Jesus Christ" (Phil. 1:6). And, "having been justified by faith, we have peace with God through our Lord Jesus Christ…and rejoice in hope of the glory of God" (Rom. 5:1-2).
Also, "he who hears My word and believes in Him who sent Me has everlasting life, and shall not come into judgment, but has passed from death into life" (John 5:24). And amazingly, our Lord said this concerning all believers: "I give them eternal life, and they shall never perish…no one is able to snatch them out of My Father's hand. I and My Father are one" (John 10:28-30).
On the other hand, the provision of awards for faithfulness is intended by our Lord to provide tremendous motivation for His people. As a matter of fact, all human beings have been programmed by God with this perspective. How would a military unit function efficiently and effectively if there were no rewards for self-discipline, diligence and courage?
Both my father and my grandfather attained high rank in the United States Army, deeply involved in the Spanish-American War, World War I and World War II. As a child, I heard much about promotions to higher rank, medals, awards and special recognition. No army in the world could function without this! And what about governments, industries and schools? Would a student do his very best if there were no grades or honors at the end?
Prizes, Crowns and Rewards
The Apostle Paul was well aware of the prizes offered to athletes who competed at the Olympics and the Isthmian Games of his day. "These Games, held every two years under the patronage of Corinth and second only to the Olympics, were extravagant festivals of religion, athletics, and the arts, attracting thousands of competitors and visitors from all over the empire…Paul would have been in Corinth during the games of A.D. 51 (in the spring)" (Fee, 433).
It was to the church at Corinth that Paul wrote: "Do you not know that those who run in a race all run, but one receives the prize? Run in such a way that you may obtain it. And everyone who competes for the prize is temperate in all things. Now they do it to obtain a perishable crown, but we for an imperishable crown. Therefore I run thus: not with uncertainty. Thus I fight: not as one who beats the air. But I discipline my body and bring it into subjection, lest, when I have preached to others, I myself should become disqualified" (1 Cor. 9:24-27).
Sadly, a very popular version of the Bible mistranslated that word "disqualified" [adokimos] as "castaway," implying loss of salvation.
Lewis Sperry Chafer helpfully explained that, "It is the negative form, and its positive is rightly translated in 2 Timothy 2:15, 'Study to show thyself approved [dokimos] unto God.' The disapproval which the Apostle dreaded is none other than the burning of unworthy works of service (cf. 2 Cor. 5:11)" (Chafer, 406).
Paul also warned the church at Colossae: "Let no one cheat you of your reward" (Col. 2:18). But was Paul the only New Testament writer who expressed concern about our qualifications for receiving rewards?
Works Cited
Gordon D. Fee, The First Epistle to the Corinthians. Grand Rapids: Eerdmans Pub. Co., 1987.
Lewis Sperry Chafer, Systematic Theology. Vol. IV. Grand Rapids: Kregel Pub., 1993.
---
Dr. John C. Whitcomb has been a professor of Old Testament and theology for more than 50 years and is widely recognized as a leading biblical scholar. He taught at Grace Theological Seminary (Winona Lake, IN) from 1951-1990 and gained much recognition for his work on [amazon 0875523382] (Presbyterian and Reformed Publishing Company), which he co-authored with Dr. Henry Morris in 1961. That book has been credited as one of the major catalysts for the modern Biblical creationism movement. His ministry homepage is Whitcomb Ministries, and his sermons are available at SermonAudio.com.
3875 reads