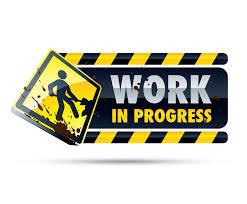 Welcome to Phase 1 of what will eventually be SharperIron 2014!
The site has moved to a new version of the underlying content system. While the potential for site improvements is much increased by the move, the change necessitates a good bit rebuilding.
What works
Obviously, the Front Page article and Filings sections are mostly up and running.
In addition, you should be able to log on (or register), post comments, start discussions in the Forum, etc.
What doesn't work
Foundry and Blogroll are still in the oven
The New Posts page is likewise in progress
Much of the forum styling isn't done yet. So links aren't always where we'd like them to be, labeled clearly, etc.
Lots of little stuff.
Thanks for your patience. Lord willing, we'll return to regularly scheduled front page articles tomorrow, and various improvements and will be appearing over the next week or so. Most of these do not require any site downtime, so they'll mostly just start showing up. We'll post some announcements as major features such as Blogroll, etc. come back online.
7657 reads