What's the Big Deal with Eschatology?
Image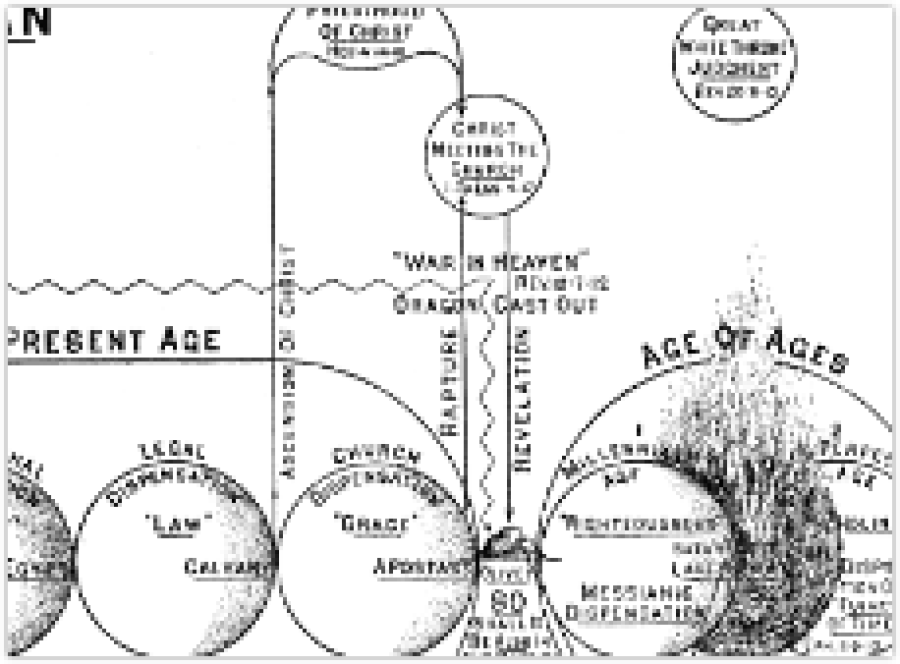 "So do you think we'll be able to get ordained?" I remember the words well because they echoed my own thoughts. My friend and I had just left another class on Biblical Prophecy. We both grew up in independent Baptist circles. We both knew dispensational theology and eschatology like the back of our hands. We knew the charts and the graphs. We knew names like Darby, Ryrie, and Scofield. Yet, for both of us, there was a nagging verse that echoed in both of our ears as we sat in this class: "Immediately after the tribulation of those days…"
His question expressed a sentiment that was increasingly becoming a worry for me as I neared graduation from my undergraduate studies. After 4 years of study and the prospect of at least another two years in seminary, I became concerned that it may have all been wasted because no one in our circles would touch someone unless they held dispensational, premillennial, pretribulational eschatology. As our conversation progressed, we admitted to each other that it seemed like the only way to get ordained and begin ministry was to lie. Graciously, the Spirit convinced us this was not the correct path to take.
Fast forward nearly 15 years. I am not sure of my friend's experience (I do know that he is currently ordained and pastoring) but, I am ordained and have been pastoring for 4 years. Both my ordination council and my church were made aware of my uncertainty on eschatological issues (particularly the timing of the rapture). By God's grace, my unusual eschatological position(s) were not an obstacle to my entering the ministry. However, in independent, fundamental, Baptist circles, this is often not the case.
So the question I would like to ask is this: Why do we make eschatology such a BIG issue in IFB circles?
The Big Deal
First, I think we need to establish that it is indeed a big issue in IFB churches and circles. Without naming organizations, some of the largest and most well know IFB associations or fellowships have very specific language in their doctrinal statements requiring adherence to a dispensational hermeneutic and premil/pretrib eschatology. On the local church level, a brief perusal of church doctrinal statements makes it clear that the majority of IFB churches write specific eschatological views into their doctrinal statements. Now these organizations and, certainly, local churches have every right to define their doctrine as they wish, but, as a consequence of doing so, they exclude engagement and membership with fellow believers who may take a different view on these non-essential doctrinal issues. Perhaps that effect should be rethought.
Non-Essential in Detail
Secondly, I think we need to establish that eschatological views are non-essential doctrinal issues. Throughout the course of the history of fundamentalism, eschatology has always been a second or third order issue. It has never been viewed as something that is indicative of heresy or apostasy, and I think you would be hard pressed to find someone in fundamentalism today who would argue that a differing eschatological viewpoint is grounds for separation. Certainly there are essential elements to our understanding of eschatology like the visible return of Christ, the destruction of the unbelieving in the lake of fire eternally, and the communion of the saints with Christ eternally. But the details of how things progress until those things come to pass have never been cause for one to separate from a brother.
Effective Separation
Thirdly, while most IFB pastors would agree that it is not an issue of separation, I would argue that the IFB movement has, effectively, made it an issue of separation while allowing divergent views on other doctrines within their fellowships. For example, take Bibliology and Soteriology. Both of these doctrinal arenas are considered vital! Yet, in various IFB organizations, there is fellowship between Calvinists and Non-Calvinists and fellowship between those who hold a KJV-Only position and advocates of modern versions.
This tendency effectively elevates the importance of eschatological viewpoints. Essentially, these groups say that your view on the millennium is more important than your view on translations. Why do we allow differing opinions on one and not the other? What makes a dispensational, premil, pretrib understanding of the end times so important that it excludes fellowship from those who hold a differing view? And, conversely, why are positions on translations or the ordo salutis not as important? When these questions are asked, the usual response is that this is what fellowship X has traditionally done throughout its history. Should we let our independent, fundamental, Baptist fellowships and associations be defined merely by what they have always done? Maybe we should stop and consider if there truly is a legitimate, biblical reason to exclude fellowship to someone because he or she doesn't view the church as a parenthesis?
The Biblical Writers
Finally, the stance the biblical writers took toward eschatology can provide some help for us in this area. In Daniel 12, after receiving revelation from God that is admittedly difficult to understand, Daniel asks God for clarity, wanting to know the outcome of the things he has been shown. God's response is telling. He doesn't clarify it at all. He simply tells Daniel that these things are shut up "until the time of the end." In Acts 1, Jesus' own disciples inquired about the final eschatological plans as Christ had just demonstrated His divine power in rising from the dead. Jesus told them that was that it was not for them to know the times and the seasons but, rather, they were called to be witnesses. Finally, in Revelation 10, God reveals the seven thunders to John. As he is about to write them down, a voice from heaven commands him to seal them up. Then a great angel swears by God himself that God's prophecy would be fulfilled, just as it was given to the prophets.
When we look at these passages, we can see that, when it comes to eschatology, there is a great amount of uncertainty among the biblical author's own understanding. Dan Olinger's blog posts on this topic are extremely helpful in hashing out this uncertainty. These passages should drive us to humble faith that God will accomplish His plans, just as He revealed them. They show us that the details are not the most important thing. Rather, confidence in God's sovereign hand and obedience to the church's gospel commission should be the focus of the church. The most biblical eschatological position is that God will accomplish His purposes so we must come together for the sake of the gospel. When we elevate eschatology to such a level that it inhibits fellowship and cooperation with believers for the gospel, we are missing the point of eschatology entirely. Eschatology should bring us together, not drive us apart.
Fundamentalism and its leaders have voiced and are continuing to voice their concern about shrinking numbers and dwindling influence. As has been pointed out by many within the movement, fundamentalism's biggest enemy is, in many ways, itself. There has been substantial movement in better understanding the doctrine of separation, showing love and compassion rather than harshness and judgmentalism, and moving away from an emphasis on man-made standards. All of these changes and critiques have made the fundamentalist movement stronger. Perhaps the emphasis on eschatology is another area that could use reforming.
So let me rephrase my title question a little and honestly ask yourself the question: "Should eschatology be such a big deal in independent, Baptist, fundamentalism?"
Phil Golden Jr. grew up in a pastor's home and felt God's leading into the ministry at a young age. He is currently pastor of Bible Baptist Church of Pittsburgh.