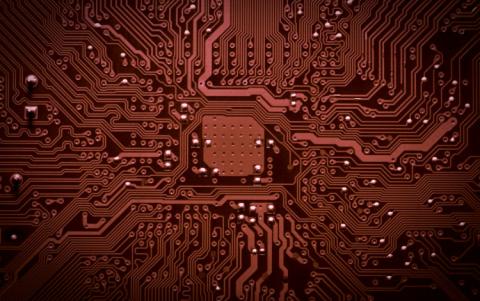 Read the series.
Technologies for Discipleship
Churches are not merely called to evangelize the lost, but their mission also includes educating and equipping the saints (Eph 4:12-14). While the church's pastoral teaching ministry (public and private) is and should remain its central means for accomplishing this task (Acts 2:42; Eph 4:11; 2 Tim 3:17-4:2), the church may employ other secondary means.
Historically, solid biblical literature has been one of the primary mediums for this complementary mode of cultivating disciples. Now, with the advent of the Internet, pastors can self-publish helpful teaching by means of a pastor's blog that's structured into or linked to their church's website. And as more of your people acquire e-book reading devices like Kindles or iPads, you can provide them with self-published materials in electronic format.22
Twitter is an Internet-based social network platform you can use to send brief messages called "tweets" (a maximum of 140 characters) to subscribers on a daily, weekly, or periodic basis.23 True, many people use Twitter in silly ways, as a means to publicize trivial information-bites.24 On the other hand, I've followed the tweets of some Christian leaders who craft well-worded messages that prompt the readers to set their "minds on things above" (Col 3:2) and that "stir up [others] to love and good works" (Heb 10:24).25
In addition to your audio sermons, written literature, and well-crafted tweets, there's a plethora of discipleship resources available on the Internet in written, audio, or video format. For example, there are a number of Christian bloggers who provide helpful articles on various biblical and/or practical topics. Moreover, many gifted teachers and/or ministries provide free audio and/or video media of sermons and lectures. A few resources I've personally found helpful include media from Ligonier Ministries, The Gospel Coalition, Desiring God Ministries, Third Millennium Ministries, Reformed Theological Seminary, and Covenant Seminary Worldwide.26 Another helpful online resource is the New City Catechism.27
There are potential dangers and drawbacks to using the Internet as a tool for discipleship. To begin with, there are many really bad resources on the Web as, for example, websites featuring pornographic media. Pastors should warn their people about these dangerous sites and encourage them to consider Internet filtering and accountability measures.28 Additionally, sub-biblical or even heretical teaching can be found on the Internet, just as it can be found in Christian bookstores. Once again, pastors should caution their people. It may be helpful to provide a list of sites you consider orthodox and basically in line with the doctrinal position of your church. Of course, even the best teaching available on the Internet isn't infallible. The key is to teach your people to be discerning.
Yet even the best Internet resources present potential temptations for Christians. Not surprisingly, good audio and video resources often feature some of the most gifted preachers and teachers in the nation (or world). If your members expose themselves to the best communicators, they may be tempted to compare these preachers and teachers critically with that of their local church pastors. Worse, believers can be tempted to treat listening to and/or watching a sermon on the Internet as a substitute for corporate worship.
I don't think the best approach in seeking to protect your people is to ban their use of good resources. Nor should you criticize these teachers or resources unfairly in an attempt to dissuade your people from using them. For one, it's not loving or righteous to misrepresent your neighbor. Moreover, imbalanced criticism of another preacher or author can actually backfire. The more mature members in your church can tell if you're criticizing another ministry unfairly and may begin to distrust your discernment and motives. Furthermore, you may post blogs and upload your sermons not only for the sake of your members, but also for the edification of Christians in other places. If so, your objection to your people accessing the sound teaching of other pastors online will come across as an inconsistency.
A more balanced approach, in my view, is to commend good preachers and authors to your people, making qualifications or offering caveats when necessary.29 Remember that God has given some pastor-teachers to serve the universal church (Eph 4:11-14). "All things are yours," writes Paul, "whether Paul or Apollos or Cephas" (1 Cor 3:21-22). And we might add, "Whether Martin Luther, Jonathan Edwards, C. H. Spurgeon, as well as R. C. Sproul, John MacArthur, or John Piper."
At the same time don't feel ashamed to remind your people that God has provided local churches with resident pastor-teachers (Acts 14:23; 20:28; Titus 1:5). What's more, God commands church members "to respect those who labor among [them] and are over [them] in the Lord and admonish [them] and to esteem [their pastors] very highly in love because of their work" (1 Thess 5:12-13; cf. Heb 13:7, 17). Consequently, Christians should view their local church pastors as their primary shepherds and the ones God has ordained for their growth and maturation.30
Finally, I should mention software and Internet platforms like Community Church Builder and Ministry Grid. These technologies enable churches to keep track of their various discipleship ministries as well as to organize and network various kinds of training for ministry leaders, Sunday School teachers, child-care workers, and so on.31
Technologies for Community
We've already discussed the usefulness of a good website. Many church website designs offer an "events" page or calendar in order to facilitate fellowship and ministry among the members. Some websites feature a private page for members only, which requires a password for access. Prayer requests and more "in-family" news can be posted here.32
Facebook is currently a popular and widely used social network platform. It allows users to share information, photos, and links with others whom they designate as "friends." Churches can create their own Facebook page. It can be configured so that every member of the page can post. Or, if you prefer, you can set up the page so that only designated administrators can post. In this case, members can still "like" or comment. A church Facebook page can be useful to share prayer requests, important news, upcoming events, or links to helpful media on the Internet. You can set up the page to be visible only to members or visible to the public.33 In addition, community groups within a church can create their own pages.
When used wisely, Facebook, like Twitter, can be used to encourage one another in the faith. Moreover, church and community group Facebook pages can facilitate fellowship and mobilize members for ministry. Furthermore, it's a great way to keep your high school and college age young people connected with the church's ministry.34
(Next: Technologies for Worship)
Notes
22 The cheapest and easiest way to do this is to save your document as a PDF, which can be uploaded to Kindle or iBooks.
23 You can link your Twitter account to a Facebook account so that your tweets will appear on your Facebook page when you post them.
24 For an animated illustration and good laugh, see the YouTube video "Twouble with Twitters": http://www.youtube.com/watch?v=PN2HAroA12w.
25 I've subscribed to the tweets of Pastor John Piper and usually find them spiritual stimulating. One of my pastors, Steve Meister, is also gifted at framing brief statements that prompt his readers to think deeply about biblical truths.
26 Ligonier Ministries, The Gospel Coalition, Desiring God Ministries, and Third Millennium Ministries are also available as "apps" for the iPad.
27 This is a modern catechism that provides theological questions and answers for memorization and meditation. It draws from both the Heidelberg Catechism and also the Westminster Shorter Catechism. The answers include a shorter version for children as well as a longer version for adults. Moreover, it includes a written commentary and prayer for each question and answer, as well as a two to five minute video exposition by a pastor and/or biblical scholar. I believe this is a useful tool for personal or family devotions. The 52 questions and answers fit nicely into an annual "one-per-week" schedule. It's also available as an iPad app.
28 There are great Internet filtering platforms such as CovenantEyes and NetNanny. I would also recommend David Murray's article "7 Steps to Using Technology for God's Glory," which is available here: http://www.christianity.com/christian-life/discipleship/7-steps-to-using… (accessed Jan 17, 2013), as well as his DVD series, "God's Technology: Training Our Children to Use Technology to God's Glory," which can be purchased here: http://headhearthand.org/films/gods-technology/.
29 Just remember to be fair and humble in your criticisms of other gospel laborers.
30 I acknowledge that some believers are in less than ideal church situations with pastors who aren't doing a good job of faithfully expounding God's word or shepherding the flock. Even in such situations, the church member shouldn't act disrespectfully or unlovingly toward his leadership. He should avoid gossip and communicate his concerns directly to his pastors with a humble and gracious spirit. He should prayerfully and patiently wait on Christ to bring change. He may have to look for another church home eventually. But he shouldn't act in haste or divisively.
31 See http://www.churchcommunitybuilder.com and http://www.ministrygrid.com.
32 Churches can integrate the Community Church Builder software with their website to facilitate these objectives. Additionally, Yahoo! Groups or Gmail Groups can be used to send an email to a single "group" email address that includes the emails of a designated group of people (i.e., your church or community group members). The single message will go out to everyone on the list, as well as any replies.
33 If you make it visible to the public, you may want to designate who can post updates or links, and you'll need to have someone monitor the page so that inappropriate comments can be deleted.
34 According to Driscoll and Breshears, "Facebook is a site that many church planters have successfully used to gather and mobilize entire core groups. College ministries also thrive on Facebook since virtually every college student has a profile there." Vintage Church, 277.
---
Dr. Robert Gonzales (BA, MA, PhD, Bob Jones Univ.) has served as a pastor of four Reformed Baptist congregations and has been the Academic Dean and a professor of Reformed Baptist Seminary (Sacramento, CA) since 2005. He is the author of Where Sin Abounds: the Spread of Sin and the Curse in Genesis with Special Focus on the Patriarchal Narratives (Wipf & Stock, 2010) and has contributed to the Reformed Baptist Theological Review, The Founders Journal, and Westminster Theological Journal. He blogs at It is Written.
1755 reads
2187 reads