A Biblical Plan for Pastoral Succession, Part 1
Image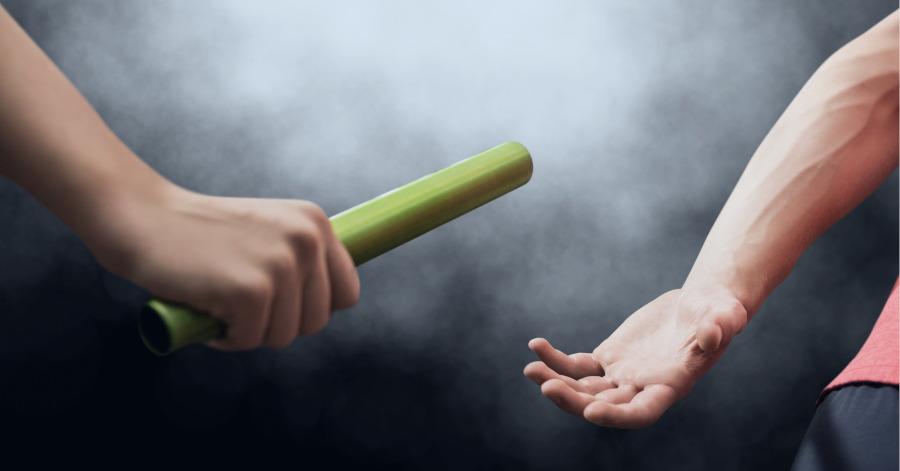 Every pastor is an interim pastor. Every pastor eventually resigns, retires, or dies. What is your church's plan to find your next pastor?
Scripture lays the foundation for an ideal pastoral succession plan: the outgoing pastor trains men for ministry, prepares his church for his departure, and, with the church's approval, appoints one of these men as his successor. If a pastor does not prepare his church for his departure, the church will likely struggle after he leaves. The Bible suggests a better way.
Six Bible Passages for Pastoral Succession
Six Bible passages help us form a Biblical plan for pastoral succession.
A Teaching Text: 2 Timothy 2:2
Second Timothy 2:2 states, "What you have heard from me in the presence of many witnesses entrust to faithful men, who will be able to teach others also." If ever a verse taught how to appoint your church's next pastor without using the word pastor or appointment, this verse would be it.
Paul commanded Timothy to pass on ("entrust") the church's doctrine ("what you have heard from me"). The recipients of Timothy's teaching were "men," "faithful," and "able to teach"— all requirements for pastors (cf. 1 Tim. 2:11–12; 3:1–7; Titus 1:6–9).
Pastors should teach faithful men and give them opportunities to teach. As a result, a church could have men ready to replace its lead pastor.
A Clear Text: Acts 6:1–6
Acts 6:1–6 narrates the process of the church appointing seven men to feed widows, enabling the apostles to focus on prayer and preaching. We can describe the process of appointment as a series of steps. First, the apostles and the church addressed the matter together. Functioning more or less as pastors, the apostles led and "summoned the full number of the disciples" (Acts 6:2l; cf. v. 4).
Second, the apostles suggested a process of appointment, the church approved, and together they carried out this process.
The apostles suggested that the believers "pick out from among" themselves "seven men" who would oversee feeding the widows. Since "what they said pleased the whole gathering," the church "chose" the seven and "set [them] before the apostles" (Acts 6:2–3, 5–6).
Third, the apostles led this process to its conclusion. The apostles "prayed and laid their hands on" the seven men, fulfilling their role to "appoint" these men "to this duty" (Acts 6:3, 6).
In summary, the apostles led a church-approved process for an appointment to ministry. If these men were deacons, we have an example of appointing an officer in the church.
A Less Clear Text That Starts a Pattern: Acts 14:23
Paul and Barnabas returned to strengthen the churches they had founded (Acts 14:21–22). As part of their ministry, Acts 14:23 states, "When they had appointed elders for them in every church, with prayer and fasting they committed them to the Lord in whom they had believed."
Acts 14:23 by itself describes a pastor-led, congregational process of appointing pastors in churches. "They" refers to Paul and Barnabas (cf. Acts 14:19–20). In their pastoral role and as their missionary trip was ending, they led the church to appoint its elders. Appointed means to "stretch out the hand in voting," indicating that the churches had the role of approving who their pastors would be.
Viewing this appointment in Acts 14:23 through the lens of Acts 6:1–6 strengthens the case for a pastor-led, congregational process of appointing pastors. Letting Acts 6:1–6 suggest some details, we find that Paul and Barnabas likely asked the churches to identify qualified men from among themselves; and then, with the approval of these churches, Paul and Barnabas led the churches to appoint these men as pastors.
The Pattern Continues With Pastors: 1 Timothy 4:14
So far, apostles functioned as pastors and led churches to appoint officers in the church. Now, 1 Timothy 4:14 shows us that pastors appointed men to gospel ministry as well (with their churches' approval).
Paul states in 1 Timothy 4:14, "Do not neglect the gift you have, which was given you by prophecy when the council of elders laid their hands on you." Timothy's "gift" was likely everything involved in his ministry—his leadership role and his Spirit-given abilities. "Prophecy" was probably similar to Acts 13:2–3—the Spirit spoke through a prophet to set apart Timothy for his ministry (cf. Acts 16:1–3; 1 Tim. 1:3). The laying on of hands signified that Timothy was to serve the church on the basis of his appointment. "The council of elders" comprised pastors from one or several churches that facilitated this appointment and might have included Paul (cf. 2 Tim. 1:6).
If a group of pastors could lay hands on Timothy to appoint him to his ministry, it follows that a church's pastor (or pastors) with pastors from sister churches could also lay hands on a man to appoint him as a pastor (again, assuming his church's approval).
The Pattern Continues Without Apostles: 1 Timothy 5:22 and Titus 1:5
In a discussion about pastors, 1 Timothy 5:17–25 commands patience in pastoral appointment: "Do not be hasty in the laying on of hands" (v. 22). Timothy was not an apostle, yet he was to appoint new pastors by the laying on of hands along with the other pastors in Ephesus. Similarly, Titus 1:5 records Paul's command to Titus (also not an apostle). He was to "appoint elders" in the churches on Crete.
While Paul refers to Timothy and Titus as the ones appointing elders in the churches, he does not mean to bypass the churches in this process. Paul simply focuses on the roles of Timothy and Titus, and we can assume each church's role from more clearly detailed passages (e.g., Acts 14:23). The point here is that two men who were not apostles led the churches to appoint pastors.
Summary
Paul commanded Timothy to train faithful men to teach God's Word, a command for pastors today. The apostles led the church to appoint the seven, and Paul led churches to appoint their pastors in this same way. Pastors led their churches to appoint new pastors, and Paul taught others to do the same. By the time each appointment took place, we can assume that the apostles or pastors involved had trained these men for their new role.
This pattern provides an instructive ideal for us today. An outgoing pastor could develop a church-approved succession plan to train and appoint his successor. Once the transition is complete, the outgoing pastor can step down and let his successor take his place.
(Next: Practical advice.)
This article first appeared in the Winter 2023 Baptist Bulletin. © Regular Baptist Press, Arlington Heights, Illinois. Used by permission.
---
David Huffstutler is pastor of First Baptist Church, Rockford, Ill. All Bible quotations are from the ESV.