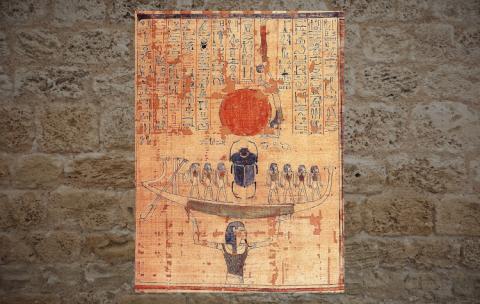 by Paul Miles
Mythological hermeneutics is a growing threat to evangelicalism today. The notion is that Genesis does not give a literal account of human origins, but is a monotheistic rearrangement of pagan texts from the Ancient Near East and therefore is subject to error. If this accusation were coming only from atheists or even progressive Christians, it would be unfortunate; but mythological hermeneutics is infiltrating evangelicalism, so we need to equip ourselves with responses.
A Test: Who Said It?
It may be difficult to believe that such a liberal idea could threaten evangelicals, since we are known for defending Biblical inerrancy, so here is a test.
The test
In the chart below are five statements about Genesis from various sources. Can you identify whether each statement comes from an atheist, a progressive Christian, or an evangelical?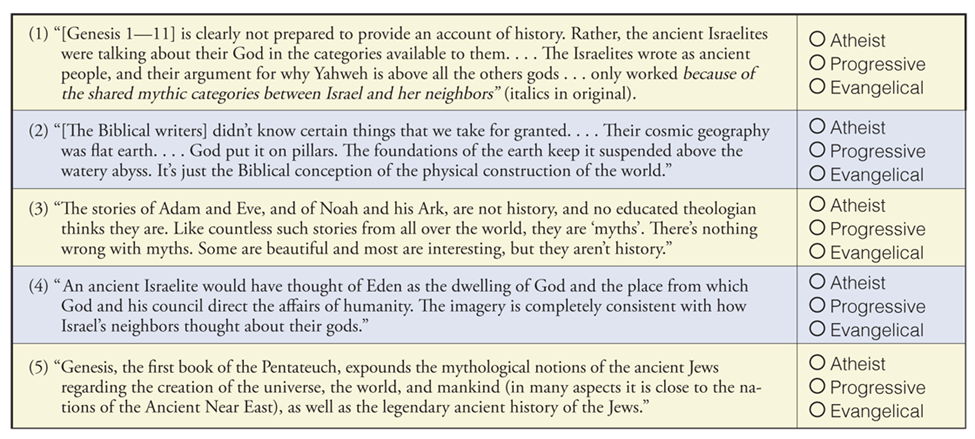 1096 reads