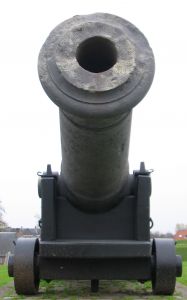 It is impossible but that offences will come: but woe unto him, through whom they come! (Luke 17:1, KJV)

But I would ye should understand, brethren, that the things which happened unto me have fallen out rather unto the furtherance of the gospel; So that my bonds in Christ are manifest in all the palace, and in all other places; And many of the brethren in the Lord, waxing confident by my bonds, are much more bold to speak the word without fear. Some indeed preach Christ even of envy and strife; and some also of good will: The one preach Christ of contention, not sincerely, supposing to add affliction to my bonds: But the other of love, knowing that I am set for the defence of the gospel. What then? notwithstanding, every way, whether in pretence, or in truth, Christ is preached; and I therein do rejoice, yea, and will rejoice. (Philippians 1:12-18)
In Philippians 1, Paul tells of some brothers in Christ1 who attacked him verbally from their pulpits, impugning his reputation and character in an obvious attempt to raise their own lights in the church by helping one of its luminaries to fall. From Paul's day till now, the same sad sort of behavior continues to be exemplified by members of Christ's body who should know better. Whether sitting at a desk and writing books, uploading to the Internet, or mounting pulpits on Sunday morning, men and women are still falling into the same trap year after year, thinking that the demise of someone else's reputation in the church will enliven their own.
Speaking their hearts but lacking or ignoring the truth about the other person, they claim the servant of God to be what he is not—guilty of some imagined sin or error. From Athanasius to Al Mohler, God's dear servants have been the subjects of gossip, smear campaigns, character assassinations, rumors, backbiting, and generally poor treatment—and not just from the unsaved, but from redeemed people acting and thinking sinfully. Sometimes their accusations fall on deaf ears, and the charge goes nowhere. But sometimes the charge gains an audience, and other proponents take it up.
In the above passage from Philippians, we have a sample of God's public response to some men who were seeking to discredit the beleaguered Apostle Paul. For their reward, the Lord God Himself took notice and framed this eternal response their works. Though this passage in Philippians is not an exhaustive theology on how to respond to publicly erring brethren, it does illustrate a response, and as such I believe we can learn a few things that will help us should we ever find ourselves in Paul's situation and wondering what to do about it.
Evaluating the need for a public response
Not all attacks, even public ones, demand a response. In this case, however, the Lord judged that one was necessary, and it was a bombshell on the opposition. For two thousand years every Christian that could put their hands on this New Testament letter has been exposed to the truth about these men, and even in eternity these words will be present, though trillions of years go by. Internet users can only dream of reaching so many for so long. But why? Why did the Lord see fit to immortalize these cutting remarks in public Scripture? Some reasons are speculative, but two stand out from the passage.
Possessing needed facts
Paul wrote "but I would ye should understand." He was in a position to know the truth about himself. The rest of the world was not. He had been sequestered from the general church by imprisonment. When he wrote Philippians, at least two years had gone by, and perhaps as many as four, and the whole time Paul had been under Roman guard, waiting for his first trial before Caesar. There was no phone service, no Internet, no TV, no newspapers. For much of the church it would probably have seemed that Paul had just disappeared from the face of the earth. Though the Jerusalem church knew what had happened to Paul and had found out about his being moved first to Caesarea then later to Rome, word of his whereabouts and condition would have spread through the church world with glacial slowness.
Paul, however, was current about what the Lord was doing through him. He was an eyewitness to his own life, seeing God at work in him and in the people that he met due to his imprisonment. He knew that it was not for the sake of his sins that he was imprisoned. Rather than being out of favor with God—something one might think of one who has been thrown into prison for years—Paul was in the center of God's will, expanding ministry in unexpected places. Not only did Christ approve of and bless Paul during these years, He wanted the rest of the Church to know it. We are not told why, but we can appreciate that God's desire for us to know the facts matches our own desire to have them.
When considering whether to publicly respond to an erring brother, consider whether you have any truth that will help the Church—truth others do not have. If someone else has publicly expressed your understanding of the facts and if you have no further light to shed on the subject, this passage does not require you to contribute. However, if you possess truth that is directly related to the situation and is both helpful and not yet in the public arena, you have some Scriptural precedent for going public with that information.
The Lord's direction
Since we already posses commands to do so, we may attempt to edify the church at any time without waiting for permission. But we may not publicly tear down other Christians so freely. Possession of facts is not enough. The Church's need to know is not enough. There must also be some indication from my Lord that I personally need to do this thing—that I ought to write—or I will be wrong.
Paul represents the most extreme example of a divine command to write: that of inspiration. But failing to wrestle with our own directive on whether to stay silent or contribute publicly is to commit sin while attempting to deal with sin. We can think of many reasons why God may not give us liberty to write the truth that would vindicate. God could perhaps want us to gain the rewards that further faithfulness under persecution brings. He may want someone else to write the vindication, and perhaps, only after we're dead.
Athanasius is much more highly regarded now than he was in his own lifetime, having been vindicated publicly by numbers of theologians for a millennium and a half. I don't know what the Lord may indicate for you when critics attack. Perhaps God will grant you liberty to write and defend your name or the name of the loved Christian servant whose reputation and character you wish to protect. Perhaps He will not. Though it may not be apparent how remaining quiet may be better, the Lord knows.
Notes
1 Some believe the men in this passage are actually apostates, and not brothers in Christ at all. In my study, I have found four reasons to believe they are erring brothers, not apostates:
None of the negative words describing the men are unique to apostates. Only ἁγνῶς, hagnōs, translated "sincerely" (in the phrase "not sincerely") in vs. 16 (KJV), would be a possible exception since it appears only here in the N.T.
Paul deals with actual apostates in the book, in chapter 3, and he deals with them quite differently. He calls them variously dogs, evil workers, the mutilation, and enemies of Christ. He also says to beware of them. This is markedly different treatment from the men in 1:15, 16.
Paul rejoices over the men's preaching of Christ. As sensitive as Paul was to the nuances of heretical doctrines and practices, it beggars the imagination to think he could find anything worthy of rejoicing in the preaching of apostates.
There's no call for excommunication of these men. If they were dangerous, I believe a call to separate would have been issued. 
---
Andrew Aird lives in Indiana and attends Victory Baptist Church in Whiteland (Pastor Mark Felber). He graduated from Bob Jones University in 1990 and serves as a part-time Bible teacher at his church. He works as a delivery driver for Toyota Auto Parts.
2184 reads