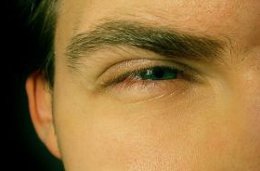 Very few Christians have developed a theology of hatred. The reason is obvious: we try to avoid hating others as best we can, and we feel the pain when others hate us. So we try to turn our minds to other things.
On September 11, 2001, American Christians—like the rest of the country—were forced to confront the power of hatred. We realized that hatred toward us was so strong that men gave their lives to harm us. And they did.
The relationship between hatred and insanity seems clear. In Isaiah 14:12-15, when Lucifer, the "Star of the Morning" envied God's position, he was filled with defiance and determined that he would be God. During the future tribulation, the antichrist will be consumed by hatred as he makes war against God's elect (Rev. 13:5-8). He will be so full of himself that he will enter the temple and declare himself to be God (2 Thess. 2:4). Whether hatred drives people insane or insanity drives people toward hatred, is hard to say. It may well be sometimes be one way, sometimes the other.
Haman offers us a case study in hatred. In Esther 3:1-4:3, we see his plan to exterminate the Jews through genocide. Haman became the Grand Vizier, and the power went to his head. He could not amass enough strokes or attention. People bowed down to him—not just to respect him—but also to worship the king through him. The king was thought to be the incarnation of the god Orormasdes, and Haman therefore was connected to the divine, in his view.
The Jewish people would bow down to kings out of respect (see 2 Sam. 14:4 for one of many examples), but not if such bowing down was a religious act. The refusal of Mordecai and the Jews to bow down to Haman was akin to the three young men who refused to bow down to Nebuchadnezzar's idol (Dan. 3:1-18). Mordecai refused to bow down because he was serious about obeying Torah.
In many ways, the modern born-again Christian can experience the same pressures Mordecai felt. God's truth is often exclusive, whereas false religions can be very accommodating. To the non-devout, any religious convictions are just "pretend" anyway. "How could someone take religion so seriously that they would suffer persecution?" they marvel to themselves. Often times the modern bone of contention is the exclusiveness of salvation through faith in Christ alone. Others are not usually offended when we express our belief that we are saved by faith in Christ; what irks them is our belief that Jesus is the only way to salvation—that John 14:6 and Acts 4:12 thing.
This is partly why John warns us, "Do not be surprised, my brothers, if the world hates you" (NIV, I John 3:13).
The Rage of Hatred
Haman became insane with hatred, as demonstrated in Esther 3:6.
Yet having learned who Mordecai's people were, he scorned the idea of killing only Mordecai. Instead Haman looked for a way to destroy all Mordecai's people, the Jews, throughout the whole kingdom of Xerxes.
It was not enough for Haman to determine to kill Mordecai; he wanted to eliminate all the "nonconformists," the whole of the Jewish people. In that same chapter of Esther, Haman duped the king, who blindly trusted him. Haman persuaded the king to sign a decree that instructed the citizens of the Persian Empire (now Iran) to kill all the Jews and take their properties and possessions for their own in eleven months from the decrees issue.
If you read the Book of Esther, you know that God providentially put Esther in the position of Queen of the Empire, and she was able to change the king's mind. In the end, Haman was executed on the gallows that he built to execute Mordecai.
A Christian View of Hatred
Do you hate someone? Does someone hate you? How do you handle hatred? This is a difficult subject to address, and few Christians will touch it. So you will probably not hear or read this anywhere else.
The name "Satan" means adversary, but in its verb form, it means, to hate, denounce, condemn, speak against or act the adversary. Thus there is a correlation between Satan and hatred.
But hatred can also be holy. For example, we often say that God hates the sin but loves the sinner. And this is true. But God loves the sinner despite the fact that he hates the sinner. Psalm 5:4-5 reads, "For you are not a God who delights in wickedness; evil may not dwell with you. The boastful shall not stand before your eyes; you hate all evildoers."
These verses force us to develop a theology of hatred. We can begin with this reasoning: Everything God does is holy and right. God hates, therefore a holy and righteous hatred exists.
Yet John tells us as well, "Anyone who hates his brother is a murderer, and you know that no murderer has eternal life in him" (I John 3:15). So we must conclude that for us, hatred is typically a sin, particularly between two people who are both serving Jesus Christ with sincerity. But that is not to say that hatred is always a sin in every circumstance. The context of "brother" means a fellow believer.
But like God, we can love those we hate, including our enemies. This sort of love is not an emotional love, but the chosen love of duty. God hates the sin and the sinner, according to Psalm 5. Yet, according to John 3:16, God's love overrode his hatred and He gave His Son to save those He hated because He chose to love them.
The holy, sinless martyred souls under the altar are a case in point. They cry out for their blood to be avenged, and they are not put down for such a request. The request is good and holy—it is simply a matter of when vengeance would come. Note the Revelation 6:9-11 text:
When he opened the fifth seal, I saw under the altar the souls of those who had been slain for the word of God and for the witness they had borne. 10They cried out with a loud voice, "O Sovereign Lord, holy and true, how long before you will judge and avenge our blood on those who dwell on the earth?" Then they were each given a white robe and told to rest a little longer, until the number of their fellow servants and their brothers should be complete, who were to be killed as they themselves had been.
In addition, we are told to love (feed and clothe) our enemies, and in so doing we will heap coals of fire upon their heads (Rom. 12: 14-21). These verses have all but dropped out of modern mainstream Christianity. They may as well not be there.
Practical Points
So how can we put all this together without a treatise? Let me summarize what I believe to be true.
Giving up hating someone can be a struggle. It must begin with us honestly admitting to ourselves that we do hate someone. We cannot usually just "turn off" those feelings.
The traditional way for addressing hatred—denying our feelings—merely teaches us to be good liars. Denial is lying to yourself. Lying to yourself is not a virtue; it is a vice.
Sometimes hatred is justified. Perhaps someone molested you or your child. If you did not hate that person, this would be a bad thing. You certainly should never trust such a person again; if they were truly repentant, they would not expect to be trusted. Perhaps a drunk ran into a vehicle and now a dear relative is bound to a wheelchair. Perhaps you had a relative in the Twin Towers on September 11th.
Loving our enemies sometimes simply means treating them civilly with the same respect you give to any human being. If your enemy is in a car accident, for example, you need to call 911.
Many times feelings of hatred dissipate over time. This is especially true when our hatred is NOT justified. Perhaps we did not get our way. Someone else got the job you applied for; the person you were dating decided to marry someone else, etc. There is a big difference between hatred developing from gross injustice and hatred rising because we did not get our way.
We should view our hatred as a temporary condition, and God needs to be our counselor to help us deal with it.
We should be ready to forgive the repentant. Credibility, on the other hand, needs to be re-established over time. Sometimes, it never can be.
Forgiveness (when the evil-doer repents) and somewhat releasing our bitterness (when he doesn't) is a struggle we have to experience with God. Our decision to enter the struggle is perhaps what counts most. Our desire not to hate, our desire not to stew with bitterness and to ask God to help us is where we need to go.
Conclusion
Among Jesus' twelve disciples were two men who should have been each other's enemies. Matthew had been a traitor to the Jewish people by collecting taxes for Rome. Simon the Zealot had been part of a terrorist group that was trying to get Rome out of Israel—by hook or by crook. But once they found Jesus, their differences dissipated, and they became brothers, fellow disciples, and friends.
Not every situation works out that way, but some do. And it is amazing when Jesus Christ gets the glory for bringing the most unlikely people together. If only we would all present ourselves to Jesus in humility and submission!
---
Ed Vasicek was raised as a Roman Catholic in Cicero, Illinois. During his senior year in high school (in 1974), Cicero Bible Church reached out to him, and he received Jesus Christ as his Savior by faith alone. Ed later felt a call to ministry and enrolled at Moody Bible Institute (B.A., Pastoral Studies/Greek). After graduating, he served as pastor of Victory Bible Church of Chicago (a branch work of Cicero Bible Church) and married Marylu Troppito. In 1983, the couple moved to Kokomo where Ed began pastoring Highland Park Church, where he still serves. Ed and Marylu have two adult children, Hannah and Luke. Ed loves to write. He has written over 500 weekly columns for the opinion page of the Kokomo Tribune, published articles in Pulpit Helps magazine, and populated his church's website with an endless barrage of papers. You can access them at www.highlandpc.com.
7960 reads