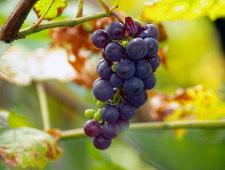 First
I appreciate all of the spirit, and much of the substance, of Ed's work on this topic yesterday. It's just reality that even in historically total-abstaining circles, ministry leaders are going to be working with Christians who believe Scripture allows them to consume alcohol. That being the case, we should do more to help these believers exercise wisdom and restraint—or to recover, if they've stumbled into problems with drunkenness.
For those of us (including me) who are persuaded that total abstinence is the right course, there's some temptation to think "Well, just don't drink—and if you do, the consequences are your problem." But where's the ministry heart in that? I'm reminded of Matthew 12:20. Our Lord was not in the habit of breaking bruised reeds or quenching smoldering wicks. The spiritual thing to do is "restore … in a spirit of gentleness" (Gal. 6:1), "encourage the fainthearted, help the weak, be patient with them all" (1 Thes. 5:14).
Second
An abundance of interesting but non-evidential data seems to exist in the alcohol debate, and this clutter often obscures more important questions. For example, I was going to post some research on whether there really is a "Greek word for unfermented wine" that is never used in the NT. Perhaps our understanding of the NT should be informed by what we find in the OT, where the same term is used for normal fermented wine and wine that is still fresh in the press. See Jeremiah 48:33 and Isaiah 16:10 for a couple of examples of "wine" still in the press (therefore nonalcoholic, for those who haven't had their coffee yet).
The thing is, though there is often confusion on the facts in this debate, where we really get into the most trouble is with our "therefores." What does the absence of a word for nonfermented wine in the NT actually prove? I think, not much, because—well, see item 3, below.
(I also want to note that the potential stumbling associated with wine in Romans 14:21 is not about alcohol. It's about ceremonial cleanness vs. uncleanness. Evidence:  "drinking" and "wine" in the passage are always linked with "meat" and "eating." See Romans 14:14-15 and 14:23. Use of food and drink that had been previously involved in idol worship is most likely in view. But again, either way, what does this prove about the ethics of alcohol consumption today? Not much.)
Third
I've been convinced for some time that the strongest case against use of wine (etc.) today is a wisdom case. Even if the argument can be made that believers in OT and NT times were using unfermented wine as a beverage on a regular basis (which I really doubt), few who aren't already total abstainers are going be convinced of that idea. It's just too easy to counter that angle. But if we suppose that everybody drank wine with some alcohol in it in those days, again, what does it prove about our choices today? Say it with me, class—not much.
The situation today, in a  nutshell, is this:
no biblical obligation to consume wine (This post might be helpful on that point.)
easy total avoidance of alcohol (not the case in OT or NT times)
much to gain by avoidance
very little to lose by avoidance (granting, for sake of argument, that there are pleasures of taste and smell, as well some social benefits)
Also important in this regard—the wisdom case is not simply a matter of take-it-or-leave-it logic and practicality. That is, in Christian living, we don't have "questions of right and wrong" on one hand and "questions of practical wisdom" on the other (nor do we have "questions of truth" on one hand and "questions of logic" on the other). When the wisdom is "from above" (James 3:17-18) it is always intertwined ultimately in a very personal way with our Savior Himself (Col. 2:2-3).
To put it simply, it is wrong to do what is unwise.
Fourth
For the sake of edification, Christians really do need to get past "emotional reaction mode" on this topic, and get it onto the list of things that believers can study, ponder, and disagree over while maintaining mutual respect. Sometimes I think us "fightin' fundies" should all have the principle tattooed on our foreheads so we see it in the mirror every morning:
It is possible to take a firm stand without insisting that everyone else has to take it, too.
We're so prone to look at touchy topics as though there were only two options: either (1) I cave in and do what everyone else is doing, or (2) I insist that every Christian worthy of the name must join me in renouncing (fill in the blank).
But there is, as the old-time clear thinkers used to say, a tertium quid—a third thing. In this case, the third option is to stand, and grant love and respect to your brother who sees the matter differently. (Maybe love and respect him enough to challenge his thinking on the subject, but always hold him in manifest high regard throughout that process. I've written on that topic previously elsewhere… though not well, maybe. One for future revision.)
Fifth
What kind of guidance can we offer those who have diligently and submissively thought the issue through and concluded that moderate consumption is pleasing to the Lord? Well, the abundant biblical warnings about the potential hazards of intoxicating beverages would be a great place to start. If these texts don't quite add up to "never consume alcohol," they certainly at least add up to "this is more dangerous than you probably realize." The famous texts in Proverbs (Prov. 23:29-35 and 20:1, for example) really need very little expansion.
A great deal of benefit can be gained also from the simple principle the apostle repeats in 1 Corinthians 15:33. If you find it difficult to avoid drinking too much, don't hang out with people who tend to drink too much.
To take Ed's perspective on this point a bit further: if we only attend to the wine-warning texts when we're making a case for total abstinence, we really are missing the good sense these passages also offer to those who do drink on occaison.
Support for total abstinence from alcohol is certainly on the wane today. Better teaching might help some, and the general swinging of the pendulum might eventually reverse that trend as well, but the present reality is that believers are going to continue to differ on the matter. So both wisdom and compassion call Christians, especially ministry leaders, to do what we can to be helpful to those who use.
16914 reads