How To Have a Glorious New Year
Image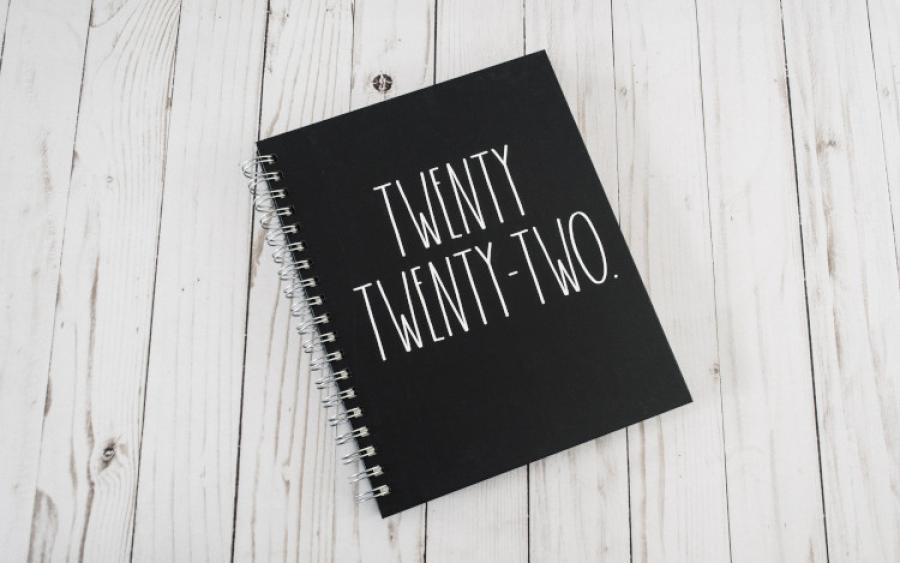 Would you like to have a glorious year in 2022?
The Biblical data regarding the issue of glory says that you can—indeed, it commands that you must!
What is the source of any glory that we hope to obtain? Is it to be found in achievements, investments, promotions, windfalls, victories or some other form of worldly success? Does its inspiration come from the sparks that flare from the fireplace on a cold January afternoon?
Of course, we know the answers to those questions. The only glory that you or I will ever manifest will be reflected from "the Lord of glory" (1 Cor. 2:8)1—Jesus Christ.
The New Testament uses the term glory a total of 154 times. Following His ascension back to heaven, Jesus returned to "the glory which (He) had with (the Father) before the world was" (John 17:5).
Thus, when Christ was unveiled to the exiled Apostle John, His appearance was very different than it had been when He last showed Himself to "the disciple whom Jesus loved" (John 21:20). His post-resurrection, exalted glory is described in Revelation 1:12-16 (note the correlation to Daniel 10:5-6). John's reaction was to "(fall) at His feet as dead" (Rev. 1:17).
The amazing thing for us to realize is that all New Testament believers are assured that they will share in this glory with Christ! In fact, positionally, the Christian already finds himself in the glory. Even greater, this will one day be the actual, practical experience of every believer. "You were raised with Christ," wrote the Apostle Paul, and "you also will appear with Him in glory" (Col. 3:1, 4).
Today, we bask in "the hope of glory" (Col. 1:27). Indeed, "we … rejoice in hope of the glory of God" (Rom. 5:2).
But in the mind of God, we are already as good as "glorified" (Rom. 8:30). This will materialize for us at that "moment" (1 Cor. 15:52) when we are "changed" (1 Cor. 15:51), This transformation will occur at the split second that we are "caught up … in the clouds to meet the Lord in the air" (1 Thess. 4:17). I agree with the note in the ESV Study Bible when it says that these are, "Probably not earthly rain clouds but the clouds of glory that surround the presence of God."2 I think that Paul is likely drawing on the imagery found in Daniel 7:13, as well as other passages that speak of God revealing Himself by means of the Shekinah glory cloud.
The amazing reality for us to grasp is that in that future day we will actually be able to exist within that glory cloud—inside the very glory of God. Even our eyes will function there. John goes so far as to tell us that "we shall see Him as He is" (1 John 3:2).
How is this possible? How will we be able to tolerate such glory? Remember, Christ "will transform our lowly body that it may be conformed to His glorious body" (Phil. 3:21).
In that day, "glory … shall be revealed in us" (Rom. 8:18). Glory will no longer reside within the realm of hope. It will, instead, be our permanent reality.
Yet, even now, the child of God is "beholding as in a mirror the glory of the Lord" and "being transformed into the same image from glory to glory" (2 Cor. 3:18).
And here is something truly amazing: Christians offer the closest thing to a manifestation of the glory of God that the lost people of this world will ever experience—at least in a comforting sense.
Oh yes—they will see the glory of Christ in His final unveiling to the world (Rev. 1:7; 19:11-16). But then it will be too late to join in the glory.
The world may mock our Savior today—but only because it does not understand that this is the age of grace (see 2 Cor. 6:2), not the age of glory.
This is, most literally, the church's time to shine! Our churches—even with all their shortcomings (see the examples listed in Revelation 2 and 3)—offer the only glory that this dark world has. We are the "golden lampstands" (Rev. 1:12, 20) that reflect the light of Christ into the deepening darkness of these "perilous times" (2 Tim. 3:1).
Therefore, as the Apostle Paul prays in Eph. 3:21: "To Him be glory in the church by Christ Jesus to all generations, forever and ever. Amen."
For us as believers, displaying the glory of Christ in our world is not optional, or even just optimal. It is a magnificent necessity.
May each day of your New Year be glorious!
Notes
1 Scripture taken from the New King James Version®. Copyright © 1982 by Thomas Nelson. Used by permission. All rights reserved.
2 ESV Study Bible (Wheaton, IL: Crossway Books, 2008), note on 1 Thess. 4:16-17, p. 2,310.
Photo by Debby Hudson on Unsplash.
Paul J. Scharf (M.A., M.Div., Faith Baptist Theological Seminary) is a church ministries representative for The Friends of Israel Gospel Ministry, serving in the midwest. He also assists Whitcomb Ministries and writes for "Answers" Magazine and Regular Baptist Press. For more information on his ministry, visit foi.org/scharf or email pscharf@foi.org.