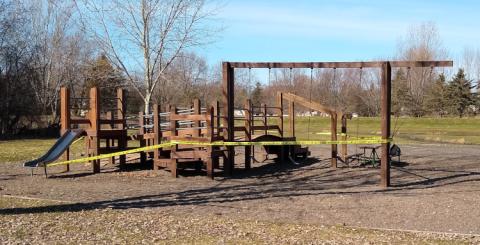 All humans are political and ideological. We're political in the sense that we have beliefs about the groups we're part of—what those groups ought to have done in the past, ought to do now, ought to do in the future, and what sort of people should lead them. And we certainly have strong views about the groups we're not part of.
We're also ideological. Even the most down-to-earth among us hold to some big ideas, reject some big ideas, and look at the world through an ideological set of lenses. People's worldviews range from highly rational, systematic, and coherent to highly random, chaotic, and contradictory, but we all have them.
And we've all got narratives we believe in that both flow out of, and sustain, our political and ideological commitments.
But something's wrong if we let group identities, dogmas, and stories dominate our thinking to the point that we're no longer able to recognize bunk (as in balderdash, hooey, flimflam) when it's being sold to us by those we see as "our own."
From where I sit, this seems to be a growing problem on "the right" these days. It's probably an equal or greater problem on "the left," but we're primarily responsible for ourselves, and we're supposed to be better than that.
9449 reads