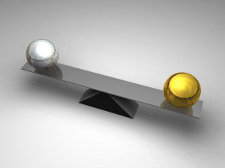 Read the series so far.
Having brought into the discussion the necessity of divine revelation as the presupposition of faith, we are faced with the question of how reason relates to this revelation. My answer to this question will have to be provisional for now. I hope to post separately on this subject in the future.
If faith truly appropriates the truth about God then it is clear that it can have no proper function apart from divine revelation. As "faith is the substance of things hoped for; the evidence of things not seen" (Heb. 11:1), it responds to matters above the reach of the inductive sciences (1 Cor. 2:10, etc). Hence, from a Christian point of view, it is essential for man to have proper faith if he is to know his creational environment fully.
1390 reads