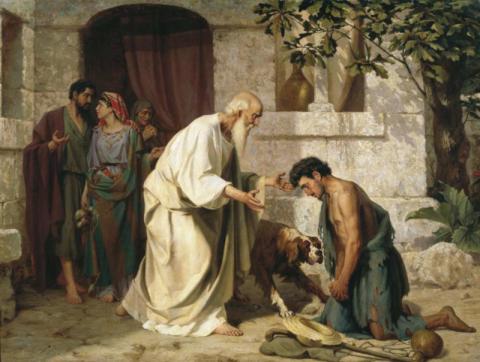 Read the series. 
An Impassioned Entreaty
Having provided an oath-bound affirmation of his preference for mercy over judgment, God now turns to the wicked and entreats them: "Turn back, turn back from your evil ways, for why will you die, O house of Israel?" (Ezekiel 33:11b, ESV).
1. We should view this entire response as an entreaty.
Some commentators and preachers divided the second half of Ezekiel 33:11 into two parts: an entreaty and a question. Syntactically, that's correct. First, God gives a double imperative: "turn back, turn back from your evil ways." Then, God asks a question, "For why will you die, O house of Israel?"
However, the question in this case is rhetorical. When God says, "Why will you die, O house of Israel?" he is using a question to tell them quite emphatically, "I do not want you to die!"
This kind of rhetorical question is found elsewhere in Scripture. In Numbers 32 Moses urges the Reubenites and the Gadites to help their brothers take the land west of the Jordan. He uses two rhetorical questions:
But Moses said to the people of Gad and to the people of Reuben, "Shall your brothers go to the war while you sit here? Why will you discourage the heart of the people of Israel from going over into the land that the Lord has given them?" (Numbers 32:6–7, ESV)
The question "Why will you discourage the heart of the people" is equivalent to "Don't do that! Don't discourage their hearts!"
499 reads