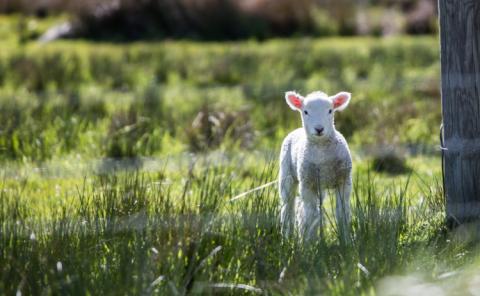 Christians around the world will remember and celebrate the essence of the gospel this weekend — "that Christ died for our sins according to the Scriptures, and that He was buried, and that He rose again the third day according to the Scriptures" (1 Cor. 15:3-4).
We believe that the Apostle Paul's inspired summary statement is true, and we are certain that these events actually happened in real history, providing the basis of our salvation.
Dr. Tim Sigler adds this succinct observation: "It is unmistakable that Jesus was crucified in connection with Passover."1 As Paul states again, "For indeed Christ, our Passover, was sacrificed for us" (1 Cor. 5:7).2
When we delve deeply into the question of exactly when these events happened, however, and how they relate to the timing of Passover—details that are not included in the infallible text—we may be surprised to find the number of complications that lie between us and the answer.
Bible students have offered numerous explanations regarding the day on which Jesus died and the date on which that fell, among other issues. Of course, the year in which these events occurred will affect the dates—which tie to the relation between the events of Passion Week and the celebration of Passover.
1547 reads