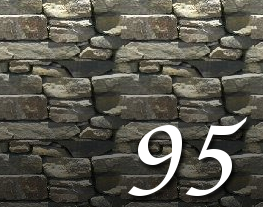 Republished with permission from Dr. Reluctant.
Series introduction
Monergism.com, that excellent source for all things Reformed and Covenantal, has posted rebuttals of Dispensational Theology on its website. Included is a set of sixteen lectures by James Grier and a series of "95 Theses Against Dispensationalism" brought together by a group of believers (most—if not all—of them Partial Preterists) calling themselves by the collective nom-de-plume, "The Nicene Council." There is also a DVD out criticizing this pernicious doctrine that I and many others hold.
From other posts, I have made it clear that I believe the title "Dispensationalism" is unfortunate in that it focuses attention more on the proposed economies within the history of revelation and away from the identification and outworking of the biblical covenants. This leads to misunderstandings and some lack of priority even within the ranks of adherents of the system.
11185 reads