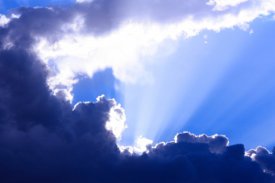 Read Parts 1, 2, 3, 4 & 5, 6 and 7.
The dead in Christ shall rise
Mere moments after all dead Christians have been gloriously resurrected, all living Christians will be transformed and will "be caught up together with them"—without ever experiencing physical death (NKJV, 1 Thess. 4:17). What a blessed hope!
But what kind of a body will we have when we are ushered into the presence of our Lord "in the clouds," even being with Him "in the air" (1 Thess. 4:17)? This is a question that cannot be fully answered this side of heaven. But God has given us a few hints which He intends to be sufficient for now.
First, the absolute certainty of bodily resurrection is a basic teaching of the Bible. From the book of Job more than 4,000 years ago (cf. Job 19:25-27) to the book of Daniel more than 2,500 years ago (cf. Dan. 12:2), the people of God were instructed in this doctrine. (See also Ps. 16:9, 10 and Isa. 26:19).
Tragically, some Jews denied this truth. They were the Sadducees, a small but powerful group of leaders in Israel who dominated the high priesthood and were subservient to the Roman emperor. One day they confronted the Savior and ridiculed the concept of resurrection (Matt. 22:23-33).
598 reads