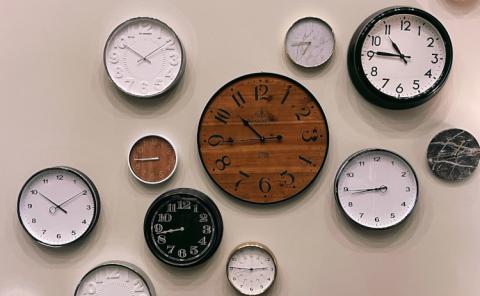 In our culture, it's become the proverbial fifth wheel of holidays.
Really, we don't even celebrate it anymore. It used to be that we would pause for much of the day—to feast, spend time with our families and, yes, to watch football … but, most importantly, to worship and give thanks.
But sadly, those days are gone. Football is on TV the whole day now, but there's no reason to stay at home. The stores are open in full swing! Black Friday now begins on, well … Thursday! And this day—once very meaningful—is now all but invisible.
I'm referring, of course, to Thanksgiving Day.1 It happens to be my favorite holiday! Oh, I know I'm in the minority. Try to find a church that has a service on Thanksgiving morning these days—or even on Thanksgiving Eve! That's rarer than a drumstick an hour after the turkey dinner.
You don't have to go to church to give thanks. Thanksgiving is also a day for families, and that's a good thing, too. In fact, I rejoice that anyone is just taking time—even by themselves—to pause, give God thanks and ponder the significance of this special day.
1434 reads