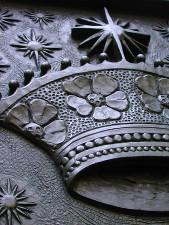 This article first appeared in the Baptist Bulletin. © Regular Baptist Press, Arlington Heights, Illinois. Used by permission. Read Part 1.
Our participation in God's work: missio Dei
The heart of the debate comes down to determining our role in God's plan to reestablish the Mediatorial Kingdom. Do we have a job? Are we supposed to be helping God establish His kingdom? It would seem that most Christians believe this to some extent, simply judging by phrases like, "Helping God bring in the kingdom," and "We need to reclaim culture for the kingdom."
Where's the truth in all of this? Ephesians 2:10 says, "We are His workmanship, created in Christ Jesus for good works, which God prepared beforehand that we should walk in them." If God has asked us to work for Him, and if God's overall goal in world history is to reestablish His kingdom, then our work must contribute to this in some  way. But to what extent are we partners with God in this endeavor? Are we supposed to help God with everything He's trying to accomplish?
There are three main views on the coming kingdom, and each view answers this question differently.
Premillennialism teaches that the kingdom has not come yet, and that it is going to come in the future in all of its glory, as predicted in Old Testament prophecy, with Jesus ruling and reigning this planet as the mediatorial, human (and divine) ruler.
3091 reads