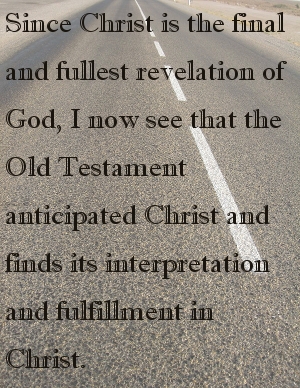 My friends have often heard me say, "The more I read my Bible the less dispensational I become." This statement comes from someone who was spiritually nurtured in churches with dispensational theology, who graduated from a Christian university steeped in dispensational theology, who received his first graduate degree from a dispensational seminary, and who—for twelve years—preached sermons that reflected dispensational theology. For the first sixteen years of my Christian life, I rarely questioned the fundamental distinctions of dispensational theology. What are those distinctions? In his discussion of what he called the "sine qua non of dispensationalism," Ryrie asserted:
A dispensationalist keeps Israel and the Church distinct …  This is probably the most basic theological test of whether or not a man is a dispensationalist, and it is undoubtedly the most practical and conclusive (Ryrie 44-45).
Later he concluded, "the essence of dispensationalism, then, is the distinction between Israel and the Church" (Ryrie 47).
13943 reads