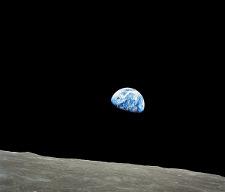 From DBSJ. This installment discusses the fifth and sixth of nine essentials of YEC. Read the series.
(5) Young Age
Creation was, in a word, recent. The universe is young relative to the standard scientific model. The earth, and all of creation, is on the order of 6,000 to 10,000 years old. We don't have detailed information to provide more significant digits to those numbers. But we can provide a couple of important details.
First, the young age of the universe is a distinguishing and essential characteristic of YET. No other views hold to a young earth, as the comparison chart in the opening section of this essay showed.
Second, when we correlate the creation of humanity on the sixth day of the earth's existence with the key scriptural data on the age of the earth—the genealogical records—we can arrive at a close estimate of the age of the earth. Travis Freeman's article21 suggests that there are two types of genealogies, which he calls "regular" genealogies and "chronogenealogies." The latter are important witnesses to the age of the earth because they can be stitched together with relative ease to show the distance of time from Adam to the flood. The numbers in the genealogies, Freeman argues, must be there for some reason and must, because of the doctrine of inerrancy, be accurate.22
2254 reads