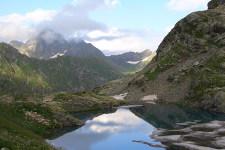 (Read the series so far.)
The Creation & Purpose of Language
Approaching the question of language and meaning can often seem like a chicken and egg scenario. If we had words and grammar first then how did we learn to communicate them so as to be correctly understood by others? But if we had a thought to communicate, how could we do it without the symbols of language (alphabet, grammar, syntax, etc.) to convey that thought?
The Creation account in Genesis represents God as the first Speaker. He employs words to convey His precise intentions. Something of immense importance occurred when God created Adam and Eve. What we witness there is God speaking to them of their dominion mandate, and they understand Him. In the second chapter God gives a specific prohibition to the man with a clearly worded warning appended.
A little examination of this transaction will be helpful.
4563 reads