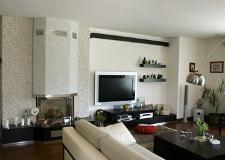 Ask most people to describe materialism and you'll hear references to big-screen TVs, computers, SUVs, spacious houses, and overpaid CEOs. A few might mention "consumerism" and "greed." Most would agree with the idea that materialism has been a major obstacle to relieving world poverty. Some would say it's the cause of that poverty.
Four myths of materialism
But what if materialism isn't really what most people think? We could fall prey to materialism unawares or reject good ideas we have misidentified as materialism. In seeking to help the poor, we could waste our efforts opposing what really contributes little to the poverty problem.
So what is materialism? I'll pursue a definition by countering four popular myths.
Myth 1: Material things are not important.
A widespread attitude, especially among Christians, is that materialism involves attaching value and importance to material things—and that these things are not truly important.
But wouldn't that make God the first materialist?
Consider creation from a before-and-after perspective. Before Genesis 1:1, there was nothing—no material at all. Apparently, God considered this situation and decided that He wanted material to exist. He created matter, energy, time—an entire, mind-bogglingly huge universe of material. Before He created it, He invented it. After He created it, He repeatedly declared it to be "good" (Gen. 1:4, 1:10, 1:12, 1:18, etc.).
2639 reads