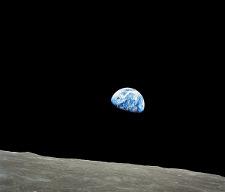 From DBSJ. Read the series.
Are the Essentials Really Essential?
Up to this point in this essay, I have argued for the importance of each of the nine elements to young earth theology. The collection of these elements and their cohesion together define young earth theology. If any of these are taken away, the view ceases to be a young-earth view.
From this young earther's perspective, there doesn't seem to be a lot of leeway in the matter. I cannot imagine a young earth creationist view that doesn't rest on literal hermeneutics, that doesn't include supernaturalism, that leaves God out of the creation of some parts of the universe, that takes longer than six days, that dates creation to billions of years ago, that doesn't posit a literal Adam, that chalks up death to something other than sin, that doesn't have a global deluge, or even worse that suggests Scripture is insufficient as our rule of faith and practice.
Some of these characteristics can be affirmed by non-YET views of creation. The fact that they are not then "distinguishing characteristics" does not mean that they cannot be "essential characteristics" for the YET view. For instance, someone could affirm belief in comprehensive creation, or in the method of supernatural direct acts of God without affirming belief in full-orbed young earth creationism.
7429 reads