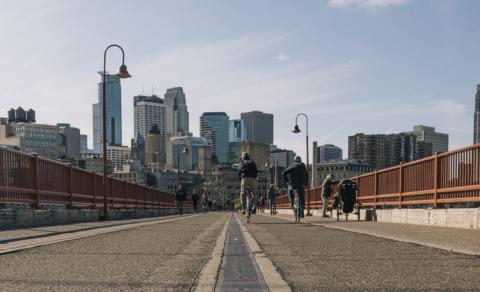 While attending seminary, my wife and I rented a tiny apartment in the inner city. In three short years, we witnessed more crime and violence than one might see in a month of TV police shows. Within a block of our home, we saw street fights, guns, prostitution, drug activity, car thefts, stalking and more.
One night, our elderly next door neighbors were dragged out onto their front lawn, beaten and robbed. A man was shot to death on the street a half block from our home. In the parking lot below our living room window, I saw one man hold a gun to another man's head in broad daylight. Drunks sometimes slept on our front steps. Men repeatedly harassed my wife on the street.
There are some things about living in that neighborhood I will never miss. There are other things, however, that I miss desperately. What I may miss most, is the consistent opportunity to speak with people—even complete strangers—who were willing to talk freely about the miseries of life and the emptiness of their soul. I loved that environment.
It was in this context that I met Darryl. Darryl talked about the inequities and miseries of life as comfortably as suburbanites talk about the weather. With considerable ease he relayed memories of a haunted childhood: divorced parents; a dad who lived down the street but never spoke to him; desperate poverty; cowering in fear under the kitchen table as his gun wielding brothers came home with another take of stolen property.
1796 reads