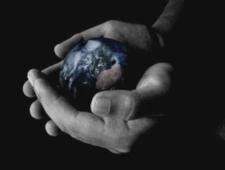 At some point during my tenure as a pastor at Grace Baptist, I decided I needed a succinct, memorable expression of the gospel—a phrase I could repeat frequently in a variety of contexts until members of the flock would recall it reflexively.
What I came up with is pretty much straight from 1 Corinthians 15:1-4: The gospel is the good news that Jesus Christ died for sinners and rose again.
Though I didn't end up teaching it as well I'd intended, the statement did become an important tool in my own thinking. It eventually became reflexive for me, and that was instrumental in a sanctification project God was advancing in my own life.
It was instrumental in two ways: First, it increased my gospel awareness in general sermon preparation, personal Bible study, and random reflections on life and being human. Second, it revealed its own inadequacy. As my understanding of the gospel deepened and expanded, I came to see that my "gospel in a nutshell" statement was too small.
I'm keeping it, though—all the nutshell statements are too small!
Someone I respect said the gospel is simply, "Jesus saves." I've also heard, "The gospel is the cross," and, "It's Christ, and Him crucified" (1 Cor. 2:2). In a way, the gospel can be boiled down to one word: "Christ"!
768 reads