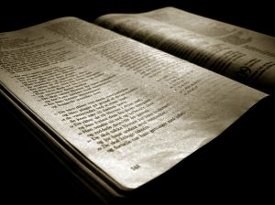 Reprinted with permission from Doug Kutilek's As I See It, (May, 2010) with some editing. AISI is sent free to all who request it dkutilek@juno.com.
The question
I have come across an interesting translation of the Bible that Dallas Seminary produced. It is online, and it is called NET Bible. I was wondering if you would agree with how they translated Galatians 2:16: "… by the faithfulness of Jesus Christ" (other verses translated the same way are Galatians 2:20; Romans 3:22, 26; Galatians 3:22; Ephesians 3:12; Philippians 3:9). I … think this is extremely thought provoking, if their translation is correct. If you have time I would love to know your thoughts on this!
Response
I own a print copy of the First Beta edition of the NET Bible. The interpretative notes in the NET Bible at this point are undoubtedly the work of NT Professor Daniel Wallace. His Greek Grammar Beyond the Basics takes precisely the same view, and indeed with precisely the same wording much of the time.
21630 reads