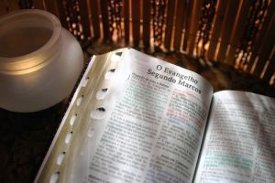 Read Part 1 and Part 2.
All things being accounted for, the Scriptures are understandable! It is in those terms that we attempted previously (Briefings, August 2009 and December 2009) to state the doctrine of perspicuity or clarity of the Scriptures as applied to Bible translation.
In examining the Scriptures, one soon discovers many aspects that may render them difficult to be understood: linguistic complexities in the process of translating; particular twists of styles; antiquated literary genres; abbreviated language; unexplained historical and geographical inferences; differing cultural practices; unrevealed meaning of names, things, places, events, and concepts; and more. These difficulties can be compounded by the limitations of the reader who may be unsaved, or limited in knowledge of Biblical facts, or lacking in his investment of time and effort to the study of the Scriptures.
1361 reads