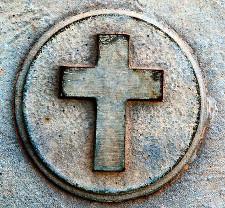 Read Part 1.
We have been considering the centrality of the Person of Jesus for an understanding of ourselves in the created order. We continue with a look at the Prologue to John's Gospel.
In the beginning was the Word, and the Word was with God, and the Word was God. He was in the beginning with God. All things were made through him, and without him was not any thing made that was made. (John 1:1-3)
So again, this shows us that Christ is right at the very center of the creation. In fact, creation is made for Him, and not only through Him. It is not that God used the Second Person to make the world and then He had no further interest in it. No, these things were made for Him and nothing was made unless it was made through the agency of Jesus Christ and to the satisfaction of Jesus Christ as the Second Person of the Trinity.
1174 reads