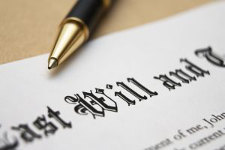 Read the series so far.
If it were up to us …
If the Lord had relied upon men to fulfill their duties before fulfilling His oaths there would be no reason at all to make covenants in the first place. He was on the safest ground possible, and could have promised the universe without having to concern Himself about fulfilling anything. We all fail. Christians know that unless God is faithful to stand behind His promise in the gospel, we are all done for. Salvation under the New Covenant blood of Christ cannot depend upon us. Inner spiritual perfection is even more impossible for us to achieve than the outward obedience of the Law (1 Jn. 1:8, 10). If God's promise of salvation and eternal life depended for an instant on our works, heaven would have one human inhabitant—Jesus!
It is for this reason that God only made one bi-lateral covenant with men: the Mosaic covenant. Exodus 24 records the solemn oath which the children of Israel took:
601 reads