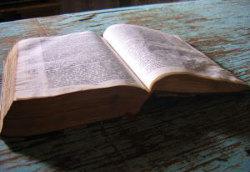 Read Part 1.
The Importance of a Prolegomena, and the Importance of Having a Christian Philosophy
There are all kinds of philosophies which the Christian should avoid. The Apostle warns,
See to it that no one takes you captive by philosophy and empty deceit, according to human tradition, according to the elemental spirits of the world, and not according to Christ. (Col. 2:8)
The reference here is probably generic, referring to the various ideas floating around in Asia Minor in the day: eclecticism, syncretism, idolatry, superstition, and neo-platonic moralism. In the midst of it all there was and is a true Christian philosophy. In fact, anyone who is a lover of real sophia (wisdom), is going to love the philosophy of Jesus Christ, the Logos of God, the one who discloses God par excellence. Mature Christians become such, in part, by thinking biblically.
In one of his earlier books Francis Schaeffer made this pertinent remark about the reticence of Christians to think with their theology:
1803 reads