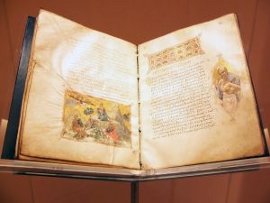 Read Part 1 and Part 2.
Does the Bible teach that God's people will always be able to point to a particular text1 of the Bible and know that it is the word-perfect, preserved text? Those who believe a particular choice of translations is "the biblically right" option, tend to answer (passionately) in the affirmative. But many who use other translations or simply prefer the KJV are not so sure. Who is right?
Points of agreement
Nearly all involved in the controversy are agreed that God has preserved His Word for us in some sense. Nearly all are agreed as well that Scripture teaches God will preserve forever, somewhere and in some form, every one of the words He inspired and that some believers will always have access to Scripture in some form. God's ability to use imperfect sinners to perfectly preserve His Word is also not in dispute, nor is the fact that we should accept what the Bible reveals to be true regardless of the claims of the "science of textual criticism" or any "high thing that exalteth itself against the knowledge of God" (2 Cor. 10:5, KJV).
31000 reads