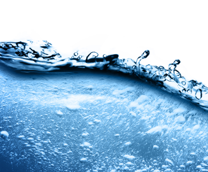 Baptism really isn't a difficult topic, but it's become difficult by all the history, tradition and baggage associated with the different interpretations of this ordinance. It's a beautiful ordinance, and it's too bad there's so much misunderstanding about it!
Here's the bottom line; baptism doesn't "do" anything to you or for you. It's a picture of what the triune God (Father, Son and Spirit) has already done in a believer's life. This means it's only for repentant, professing believers – not infants.
There are good reasons why the Baptist position on baptism is correct, but that's not my goal, here. Instead, I just want to look at what baptism means. What significance does baptism have? What does it mean? What spiritual truth does it convey? How does it convey this truth?
One good place to go is the Book of Romans.
In Romans 5, the Apostle Paul gives us the classic comparison between Adam and Christ; the two great representatives for humanity (Rom 5:18). We're born belonging in Adam's camp; the first man who disobeyed God and brought ruin to creation and to himself. We're all fruit from the poisonous tree that is Adam; his disobedience was the fountainhead that poisoned the well, and that's why you and I are born as sinful people who belong to Satan, not God. As Paul wrote, Christ's perfect life and sacrificial death leads to justification and eternal life for everyone who repents and believes – which is what Paul explains next (Rom 5:19-21).
With that context in place, we now turn to our passage. Paul writes:
1070 reads