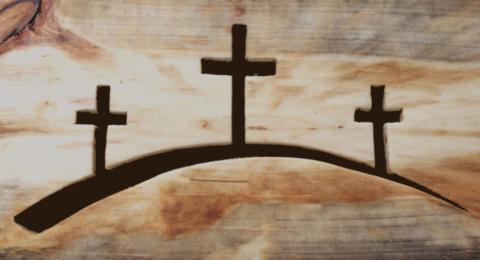 According to one writer at Beliefnet, Jesus didn't die on the Cross for our Sins. She further added under the title of her articles that, "The idea Jesus 'paid the price' isn't found in the Bible."
The Beliefnet piece came across my path on a twitter feed. But it isn't the first time I've seen this sentiment expressed in this way. The idea has been espoused by a number of Christians who often are self-proclaimed progressives. The author takes issue with the doctrine of Penal Substitutionary Atonement. She claims that,
This theology was not part of Christian doctrine for the first 1,600 years after Jesus was crucified. The idea was originated and developed by human beings who were having trouble understanding what the Bible teaches about how Jesus Christ saved humanity. They worked with what they could to better understand Jesus' teachings, but missed the mark. This lead [sic] to a creation of a belief that wasn't really based on the Bible.
She says that Christians typically – when asked – will say that Christ died on the cross to "pay for our sins." The quotation marks reflect her disagreement with this. Her assertion is that the teaching has become widely taught and deep-rooted; stated as fact, but not found in the Bible.
2178 reads