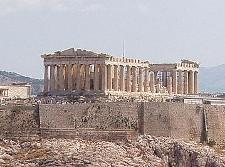 Many people have maybe heard of what is called presuppositional apologetics but have little idea what it actually is. This situation is made worse because some defenders of the Faith are labeled presuppositional but, in fact, aren't. So how should I describe it?
The first thing I would say is that although I personally have few problems with it, "presuppositionalism" is not perhaps the best name for the approach. A more preferable title would be something like "theological apologetics."
Nevertheless, we are stuck with the name so we better understand what we mean by it. In this approach a "presupposition" is not just a prior assumption which one brings to a problem. It is not, e.g., supposing that the Bible is God's Word and seeing where that gets you. This only makes your presupposition a "hypothetical," not a necessary stance. But a "presupposition" here means an "ultimate heart commitment" to some interpretation and explanation of reality.
2923 reads