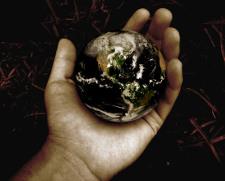 9. The days in Genesis do not have to be 24-hour days.
Why It Sounds Good
In passages like Zechariah 14:20, which talks of the day of the Lord, and 2 Peter 3:8, the word "day" is used for more than a twenty-four-hour time period and 2 Peter 3:8 teaches that, for God, a "day is like a thousand years." Therefore, the Bible student is not tied to interpreting the Genesis account of "day" in a twenty-four-hour fashion.
Why It Is Annoying
It is true that the Bible uses the word "day" in many different ways. It speaks of day as twenty-four hours, as signifying a time period, as describing the difference between day and night. So, how would one know which use is being used? Context, always context. When Genesis 1 and 2 are examined, it can readily be seen that even it uses the word day in different fashions. But this is actually an argument against playing fast and loose with the word. For if the context itself indicates that it is using day in a different sense, then it will determine its own meaning. So how is day used in the passage?
7753 reads